Each season has its own look, feel and scent.  If you didn't have a calendar or a sense of the temperature, what do you think summer would look like?  Would it be the color of the sky on a stormy day?  Or the leaves on a tree as rays of sun peek through?  Summer, to me, is a state of mind.  Carefree days of running through the sprinkler, jumping the waves and skipping stones seem endless.  There are simple ways to add "summer" to your home, whether you live near an ocean or daydream about owning a beach house.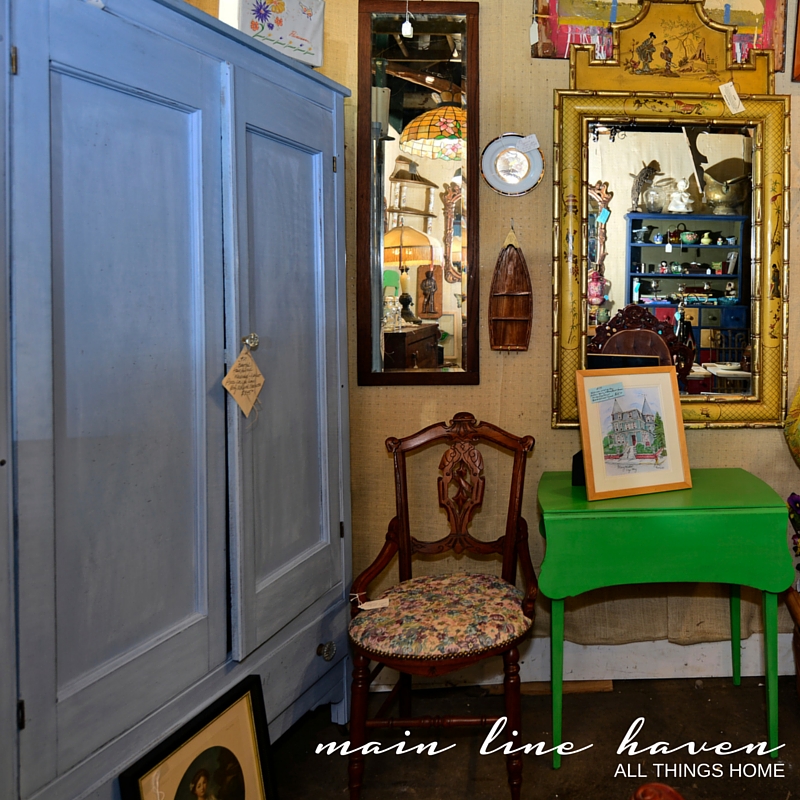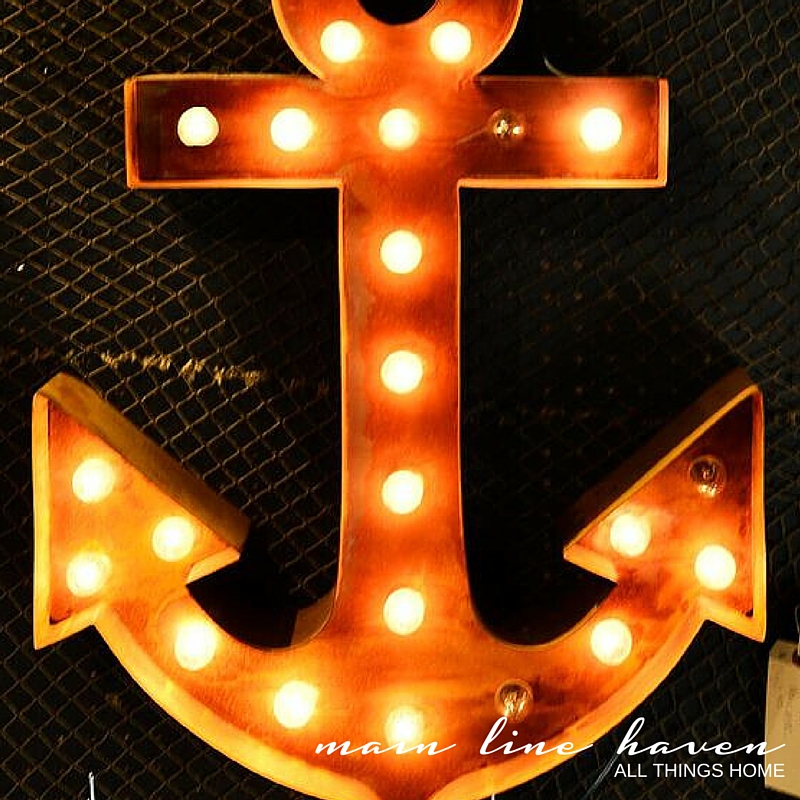 If you look at a map of New Jersey, Cape May is located at the southernmost tip of the state.  The charm of the historic Victorian seaside town is not lost on birders, bikers and beach goers.  There is also a hidden gem of a store if you are looking for unique treasures for your home.  West End Garage, located in an old Model T dealership, "opened in 2009 with 18 vendors and a lot of empty space", according to general manger Wendy Guiles.  "We currently have 58 vendors in about 4300 square feet. We will be expanding into the bakery next door this fall/winter in order to add more retail space and a coffee bar."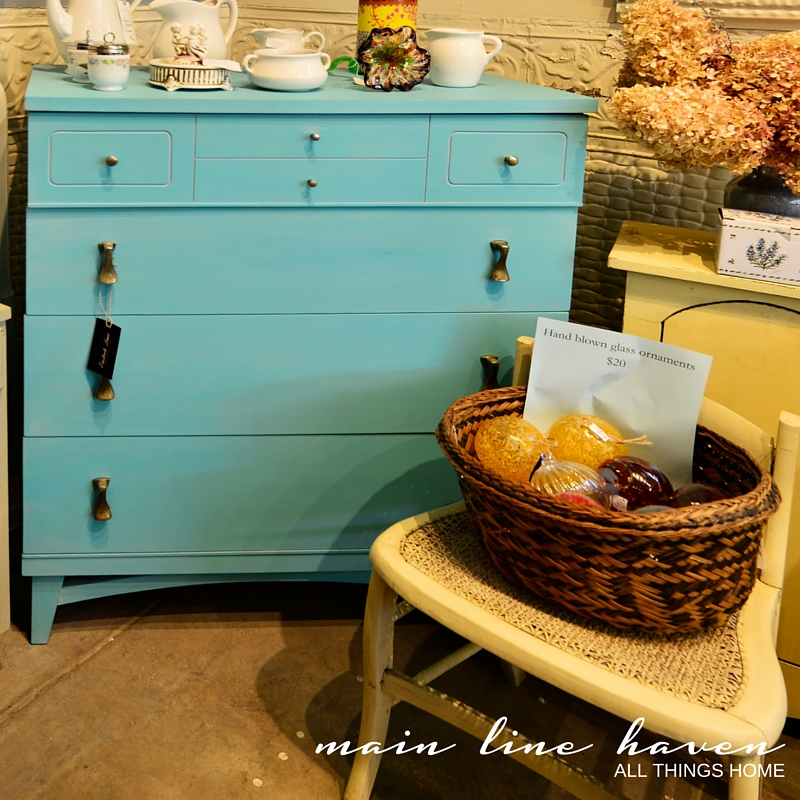 I am a frequent browser at West End Garage because the merchandise is updated daily and I never want to miss a good deal!  I have my eye on a small dresser refinished with milk paint and the most adorable star knobs I have ever seen.  My other wish list item is a metal anchor with tiny light bulbs that I can envision in a child's bedroom.  What summer dreams will be captured by the light of that anchor?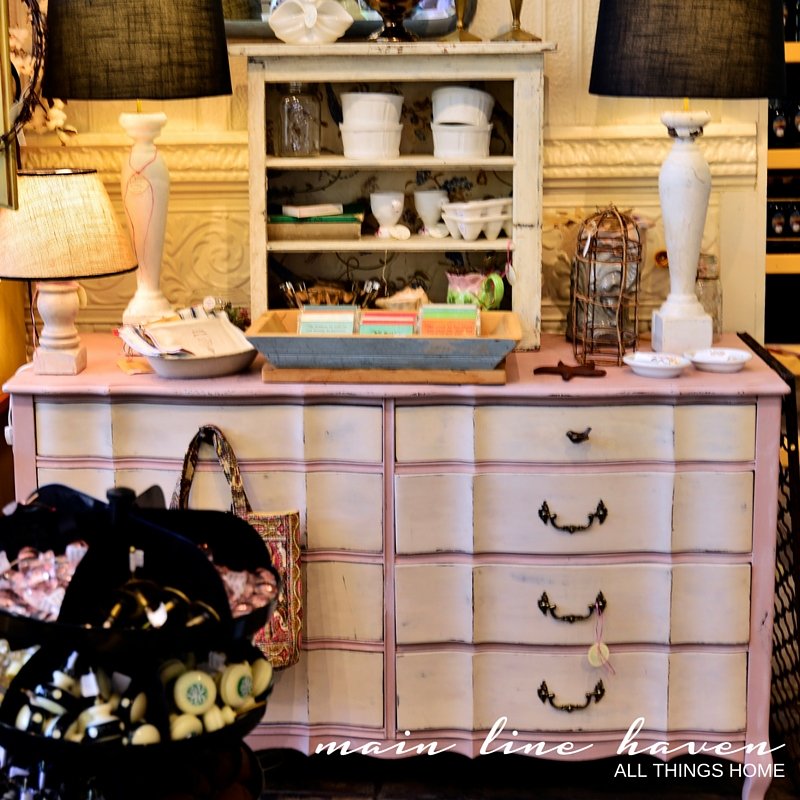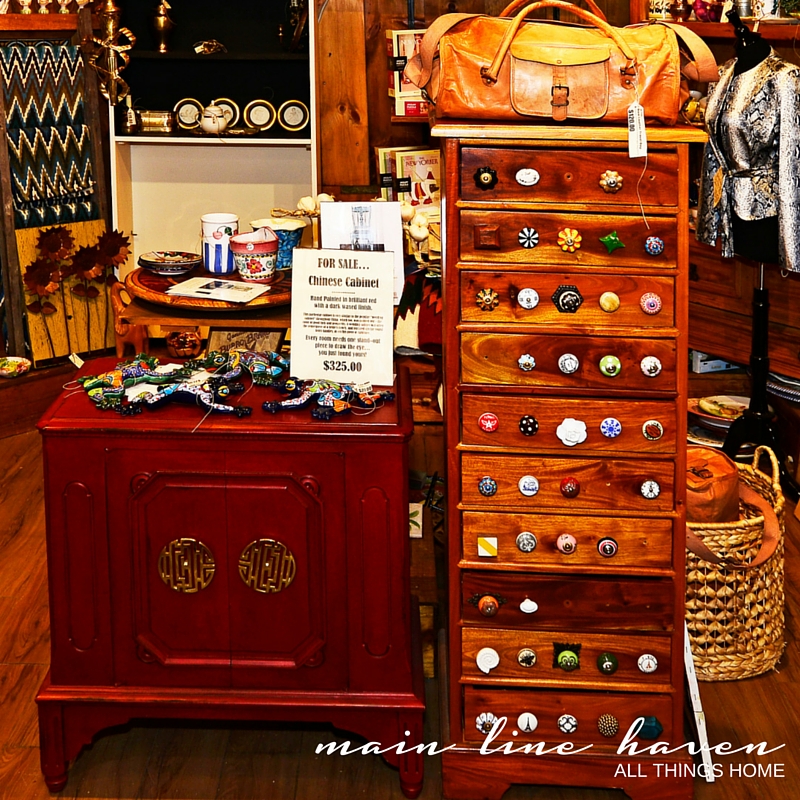 If you are creative and like to refinish furniture, you can purchase milk paint, chalk paint, specialty paint brushes and decorative knobs.  Then add some artwork showcasing mermaids or whales or starfish to complete your beachy look.  One of my favorite accessories to add to any room is a sand dollar.  It is a flattened sea urchin covered in small tiny spikes but to many it symbolizes peace and good will.  If I could wish upon a starfish, I would ask for summer to look like a sand dollar. What does summer look like to you?
If you are looking for art, home accessories or vintage jewelry West End Garage located at 484 W. Perry street in Cape May is the place for you.
This blog post was written by Marilyn O'Donoghue, our resource for all things shore this summer.  Marilyn is a Realtor, home stager and resident of Avalon.  If you are looking to buy or sell a property at the beach, make sure that you give her a call.