An unexpected flood at their rental property gave Dawn and Alex a reason to move back to their S. Wayne Avenue home.  Having a love for renovation and design, Dawn created an open living home that looks beautiful and functions perfectly for their family.  With a walk to Wayne address and an older home that now feels new, they created a home that they absolutely love. I sat down with Dawn and we chatted about her home, the renovation and how they fell back in love with a home that they had once move on from.
1. Why did you choose your home?
Location! We wanted to be a close walk to Wayne and in the Radnor School District.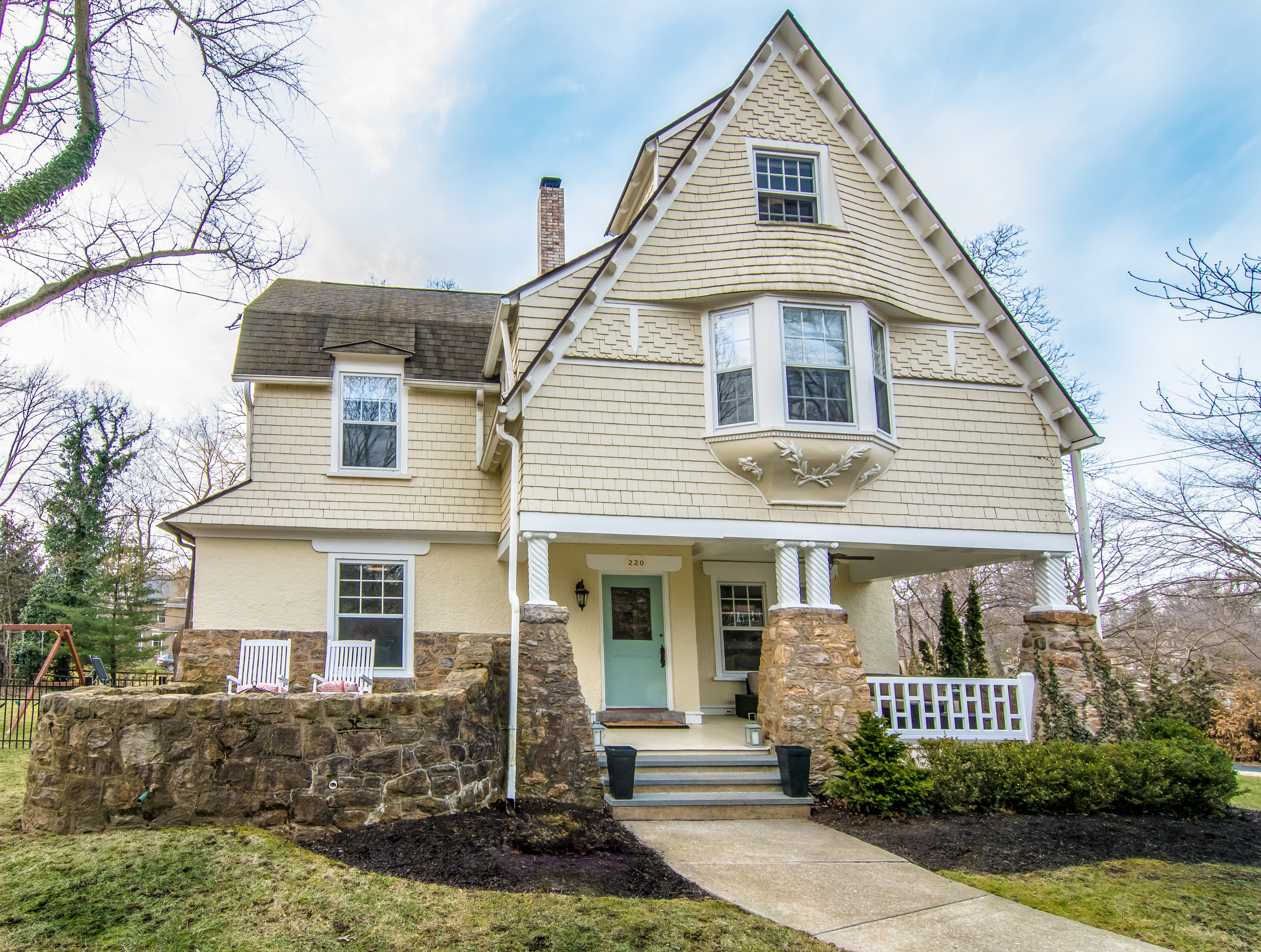 2. How long have you lived in your home?
We moved in July 2005 and moved out for two years (2014-2016) to renovate a 1920s-home right in S Wayne that we thought would be our new home.  But an unexpected call from our tenants at our S. Wayne home that the house had experienced a flood made us reconsider our plan.  We decided to sell the home that we had just finished renovating and renovate and move back to our S. Wayne home.   It was a lot of renovating in 2.5 years, but we couldn't be happier to be back to where we started.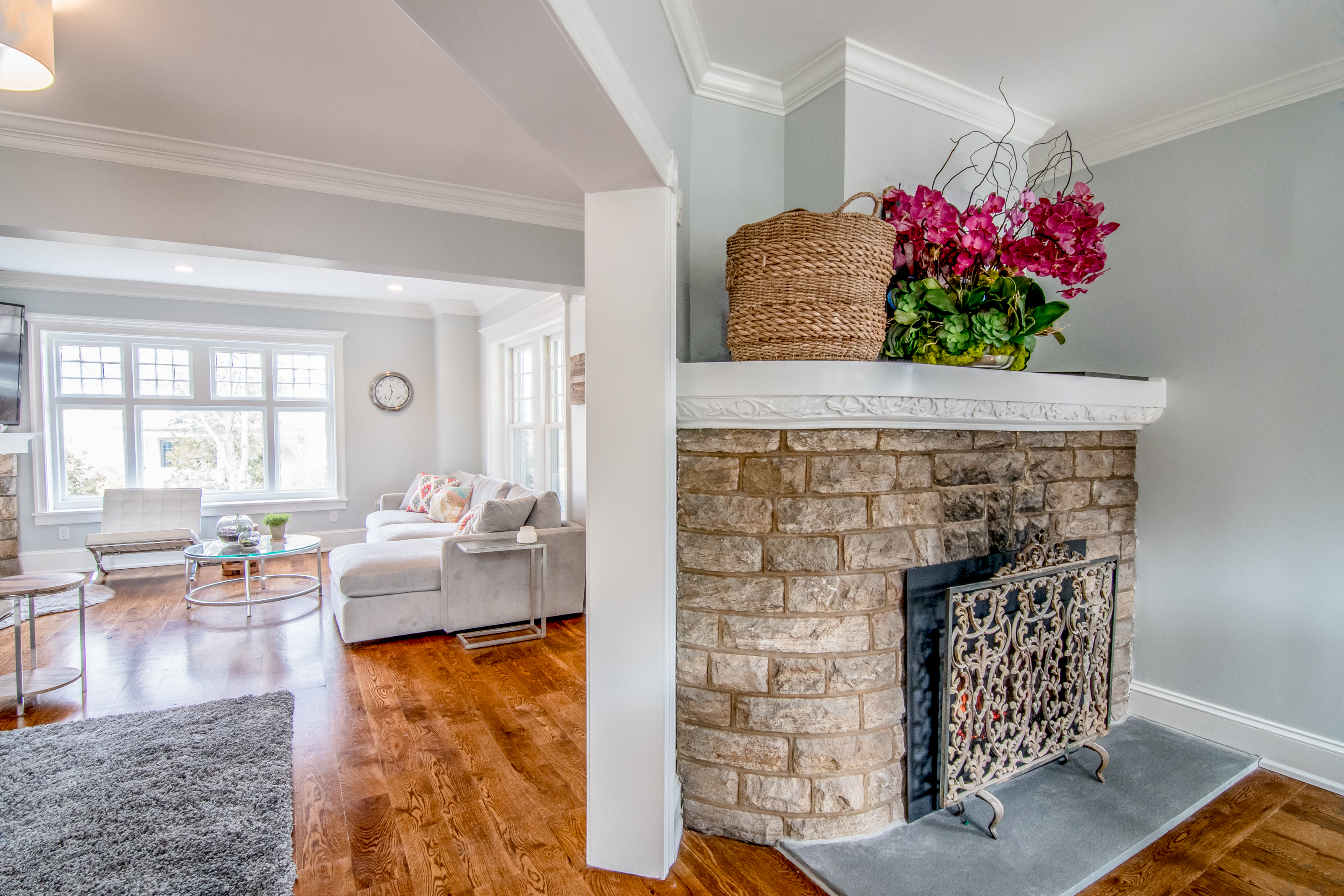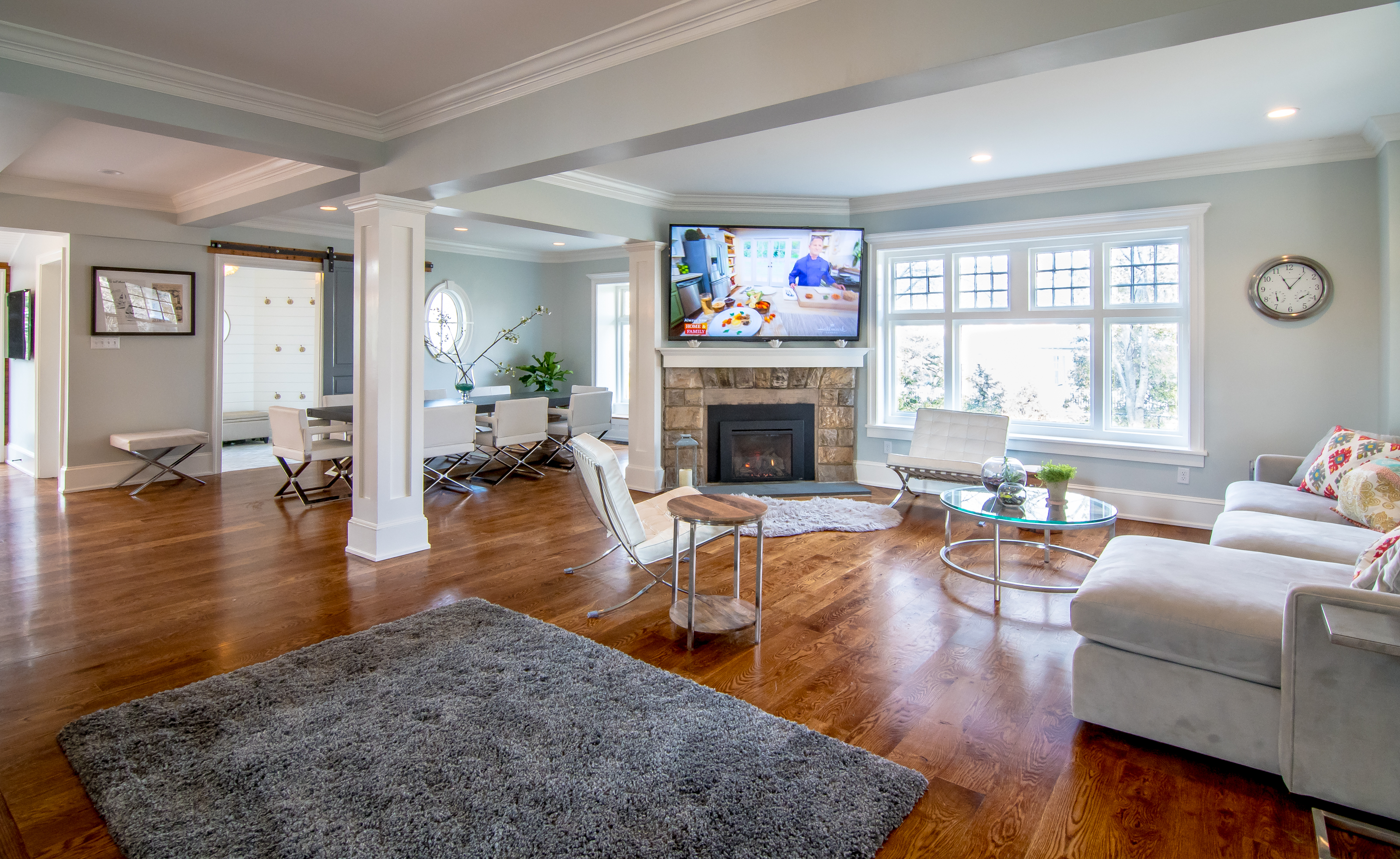 3. What is your favorite thing about your home?
Once again, I must say it's the location. Our sixth-grade son walks to Radnor Middle school in just two minutes and is able to walk into Wayne a few times a week with friends. I also like that the home was older and had a charming feel. We wanted to create an open floor plan and wanted to create spaces that our family would use, such as a game room where our kids study and we hang out and play board games as a family.
4. How would you describe your home style?
A mix between farmhouse and modern.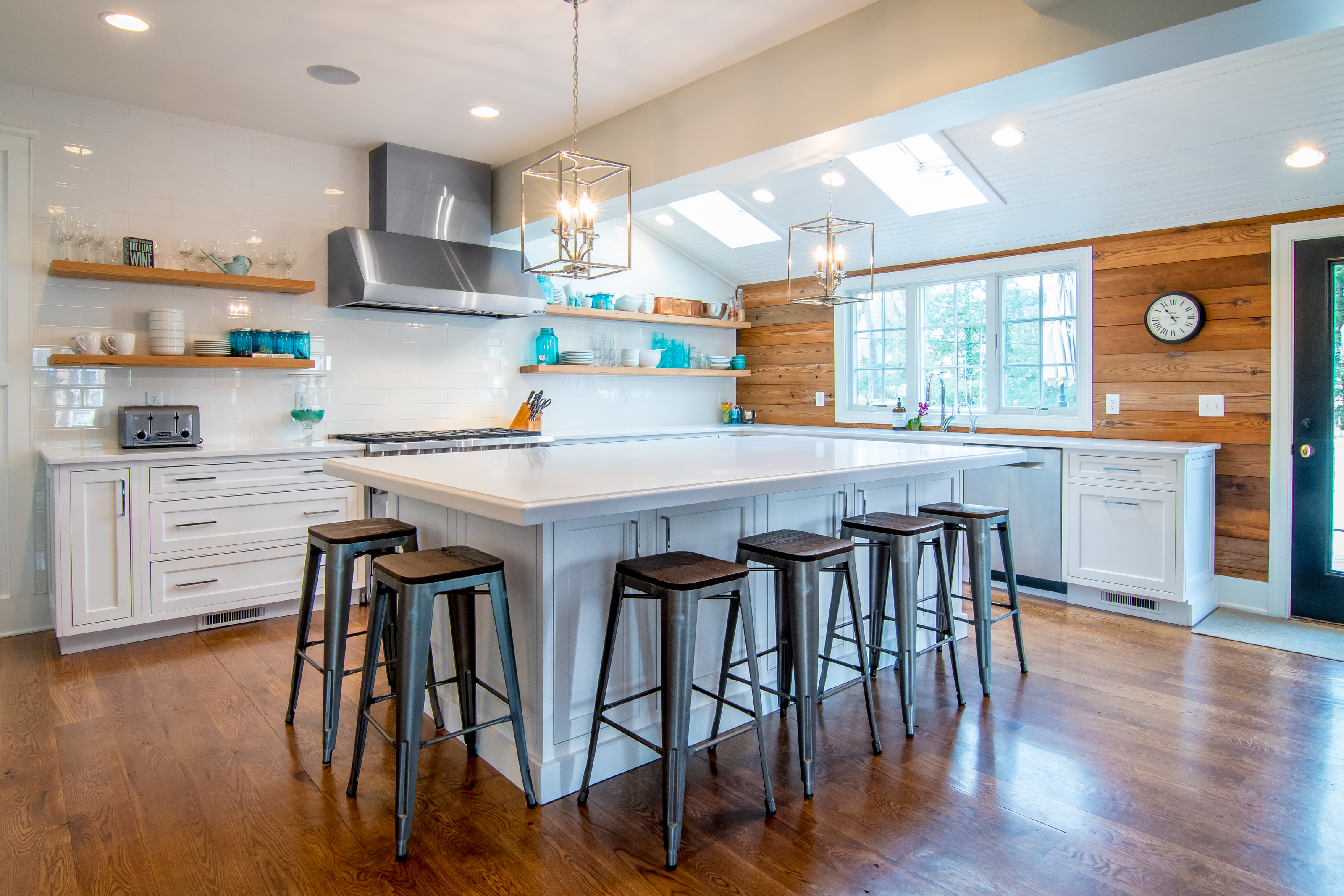 5. Why did you decide to do a renovation?
We always wanted an open floor plan and had moved about a half a mile away and renovated a 1920s house that we also loved and created an open-door plan. We got a call from our tenants at this house that there was significant water damage to the property. We decided to sell the home that we had just renovated and moved back to this home. We realized that we could changes and create a great home with a location that we always loved. We ended up completing both renovations in less than 2.5 years which has only made me fall in love with renovations. I could see another one in our future.
6. What was your biggest challenge when designing your home/completing the renovation?
Our house was originally built in 1892 and we wanted an open floor plan yet wanted to maintain the old house feel. During the renovation, we found an old barn door hidden behind one of the walls. We refinished the door and used it as a sliding barn door in the new design. The new floor plan required quite a few custom steel bars when we removed walls to open up space, creating an open floor plan. Our architect, Jeanna Ventura helped complete both home renovations so we felt confident that she would create a beautiful design that blended the old and new. The results exceeded our expectations.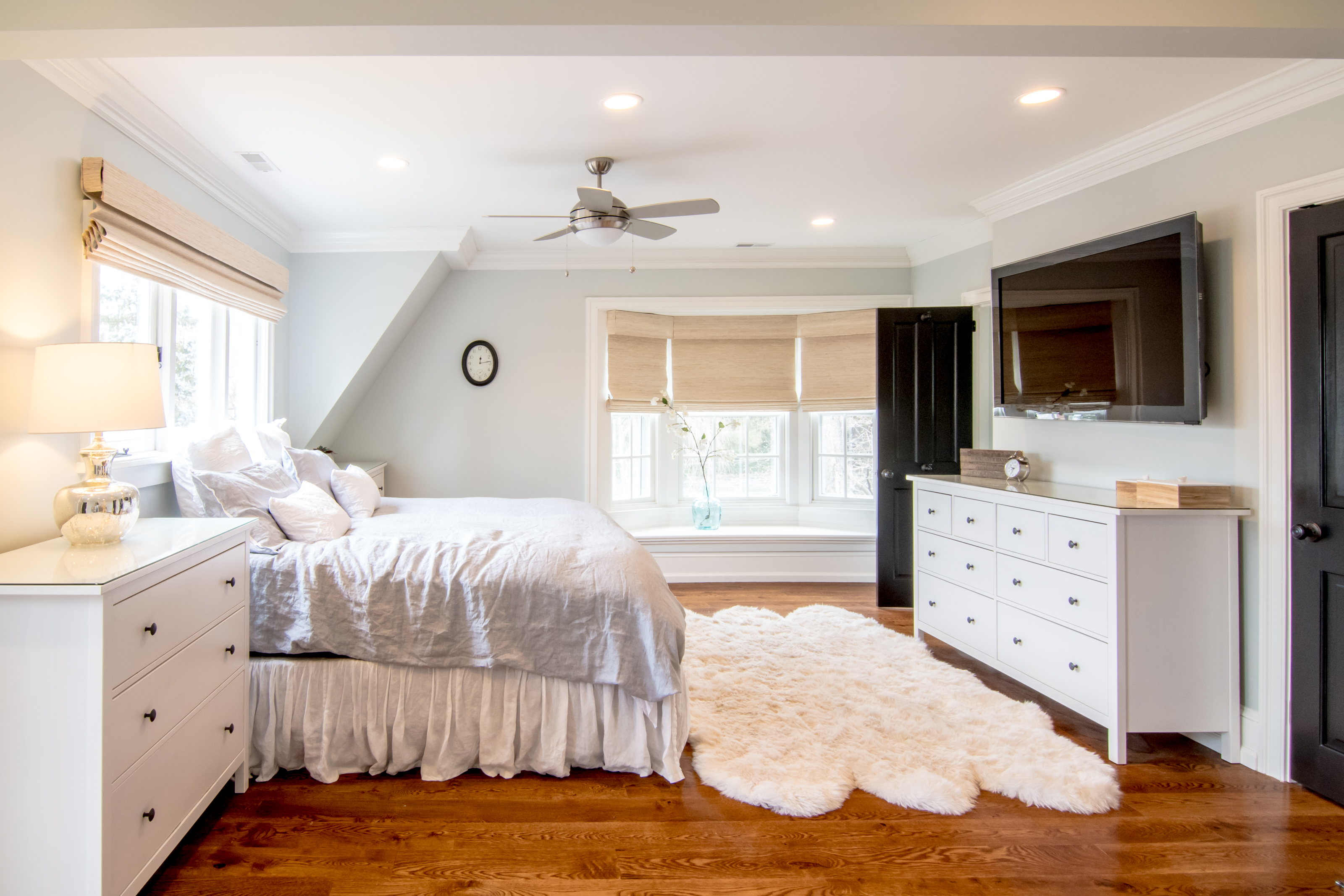 7. Is there a project that you wish you had completed but didn't.
I have always wanted a pergola over our deck and we were going to finish that here but I got anxious for it to wrap up and now I'm wishing we did it!
8. What is your favorite room in your home?
The kitchen and the master bedroom. Our kitchen is the center of the home and it's where we spend most of our time. Some of the kitchen selections are more modern but paired with the rustic open shelving we created a space that has a modern farmhouse feel that suits our style and home.
We created a large master suite by combing two rooms on the second floor. This allowed us to create a master bedroom, bath and sitting area that we love.
9. Where does your family spend the most amount of time?
Kitchen, TV room and the basement (home to the x box for our two boys). The first floor is open so we can always see what is going on with everyone if they are sitting in the game room doing homework. Our first floor is a great space when it's just us as a family or when we are entertaining our friends and family.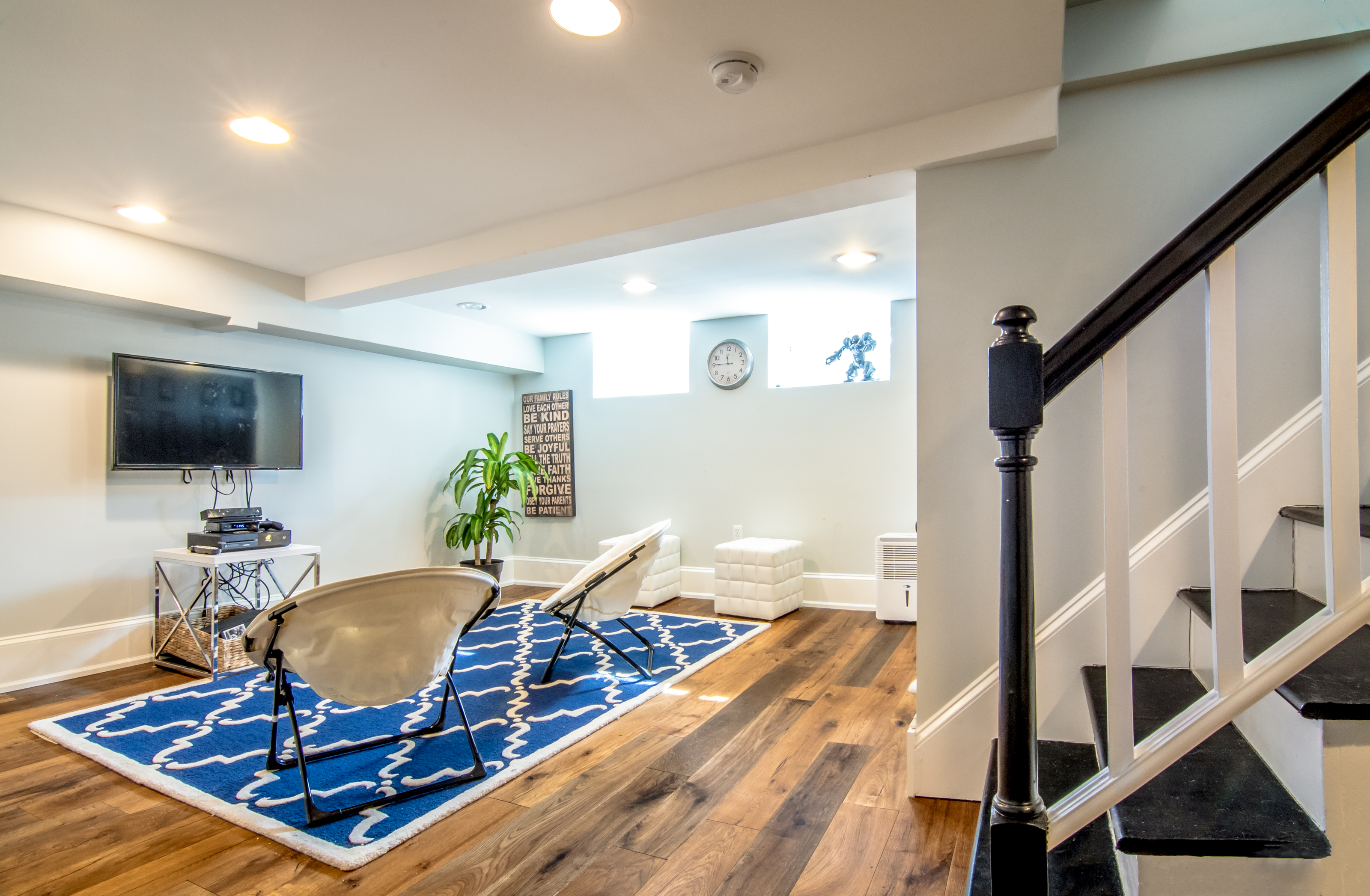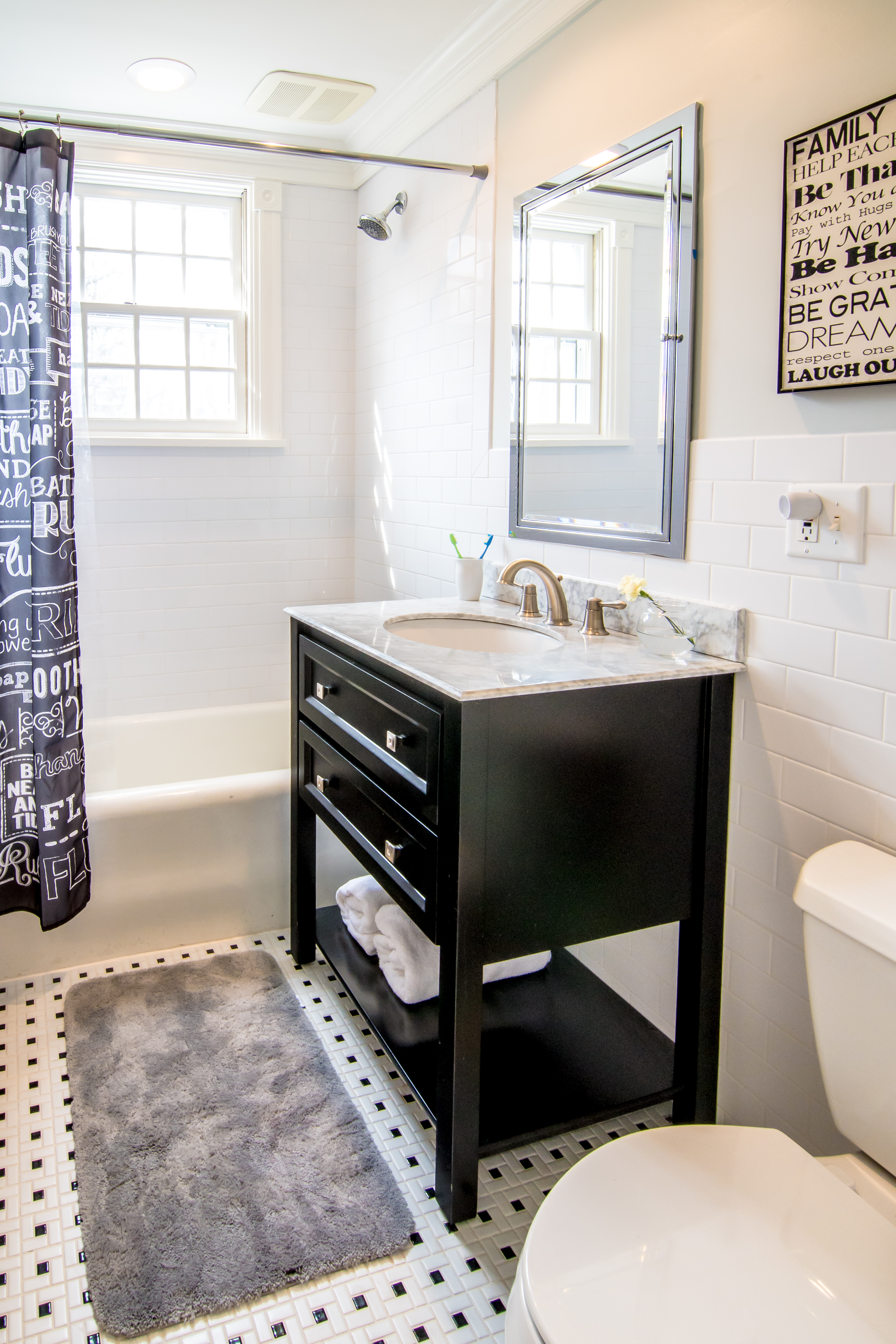 10. What is your favorite thing about the neighborhood/location?
The close walk to the middle school and town! Our kids and my husband and I walk into town all the time. The lifestyle that comes with our location can't be beaten.
Alex and Dawn Vandevere at 220 S. Wayne Ave, Wayne PA
Rudloff Custom Builders
Jeanna Ventura, JDV Architecture
MacLaren Kitchen and Bath for the kitchen design.
This home was featured in our monthly column for Radnor Lifestyle Magazine. Do you have a home that you would like us to consider for feature on the blog or in the Radnor Lifestyle Magazine, email haven@mainlinehaven.com