I've known Collin and Colleen Whelan since our days together at Radnor High School. As newlyweds, the couple purchased an older home in Manayunk, knowing they would return to their hometown someday to raise their family. After searching on and off for years, they found a charming, 100-year-old Arts and Crafts-style home in North Wayne. Although the location was perfect, the home's dated finishes and boxy floor plan left much to be desired.
They recently completed a major, yearlong renovation, adding a three-story addition off the back of the home. This allowed them to expand and update the existing kitchen and powder room, add a side entrance, create a luxurious master suite and incorporate a third-floor bonus room. Collin served as general contractor, while Colleen handled the interior design (#dreamteam) .

The family's new kitchen is triple(!) its original size. "We use the kitchen the most out of all the rooms in our home," says Collin. "Colleen works from home so she often sets up shop on the island or table, and our daughters do their homework there."
"We purposefully added a lot of storage features to the kitchen," says Collin, "including a built-in bench with drawers, custom lockers [for stowing backpacks and sports gear] and a spacious coat closet off the side entrance."
"I would describe our style as simple yet sophisticated with a splash of color," says Collin. "For example, our kitchen is pretty much all white, but we added turquoise stools and colorful pillows around the built-in bench."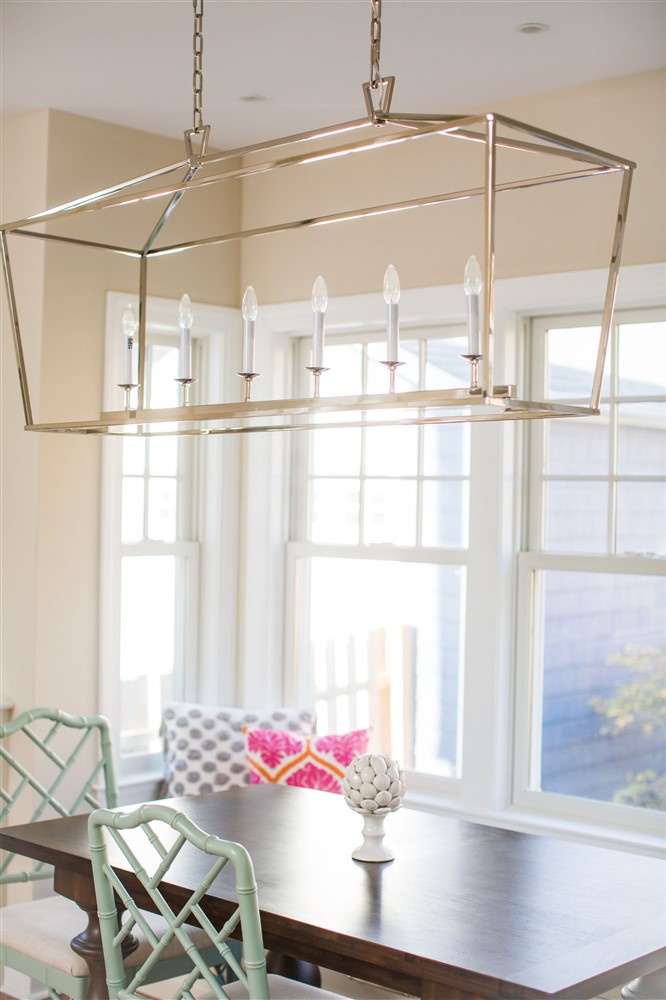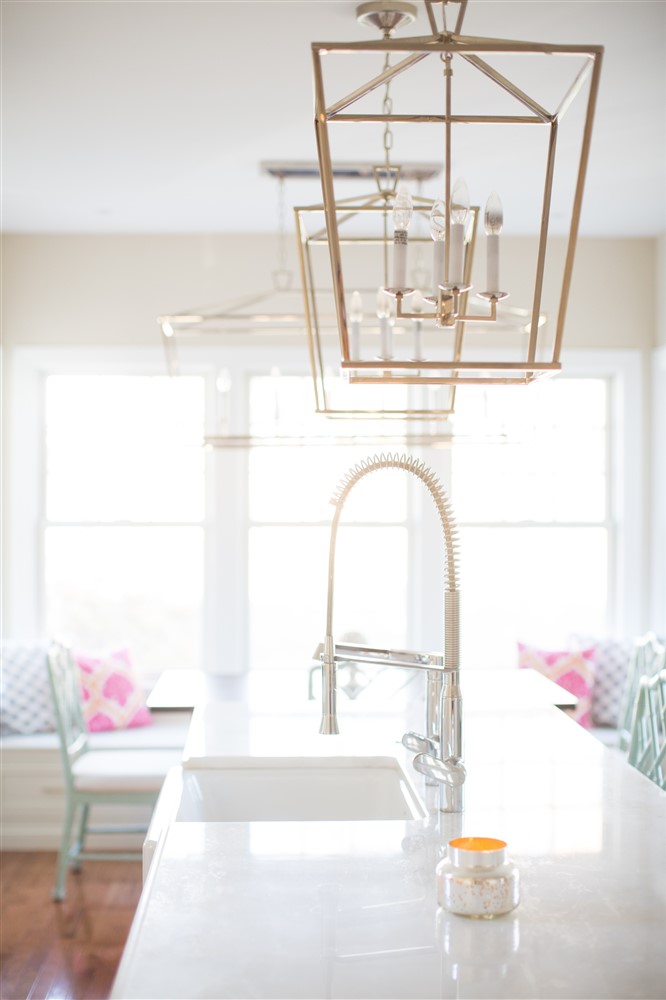 "Colleen took the lead with the design, but we made the final interior design selections together, from the cabinetry, countertops and flooring to the wallpaper, light fixtures and appliances," explains Collin.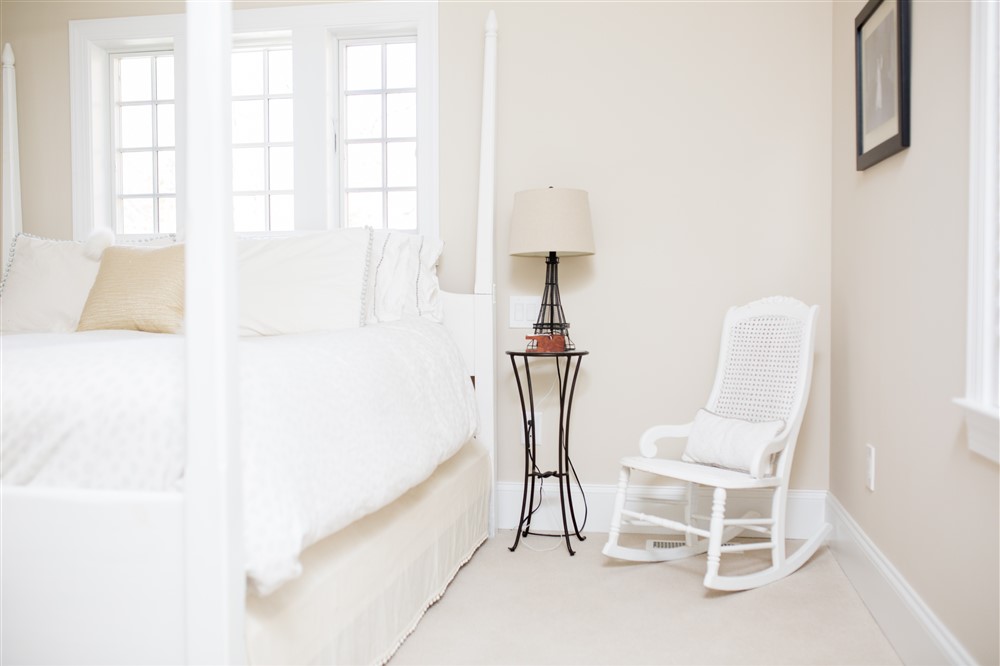 "We also created a master suite [complete with jetted shower and frameless glass door] directly above the kitchen to give Colleen and I our own space away from the girls," says Collin. "Building the master suite above the kitchen was a more cost-effective option, since it gave us easier access to utilities."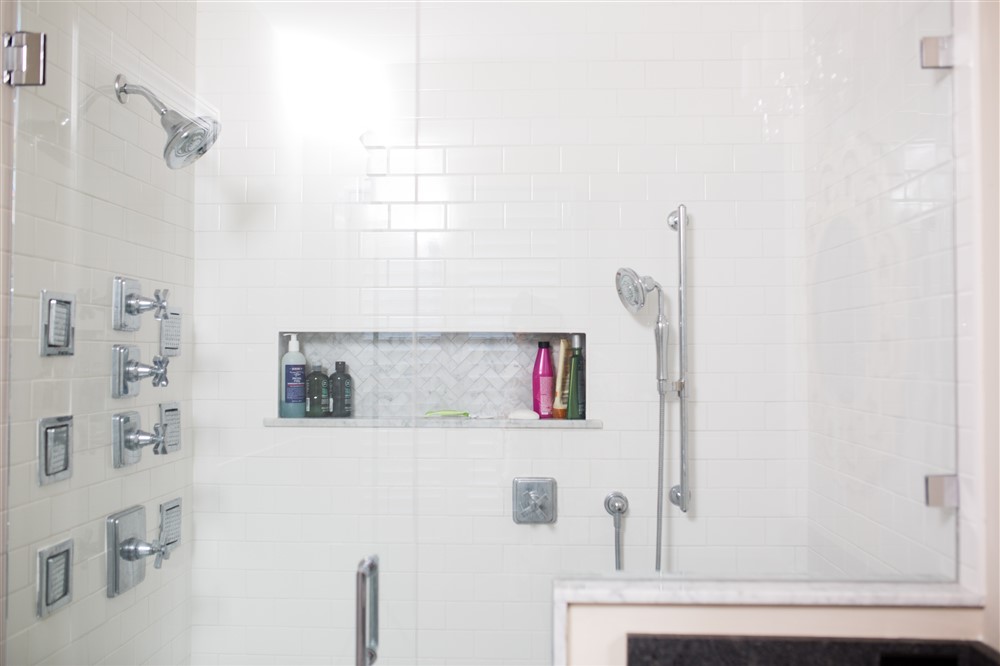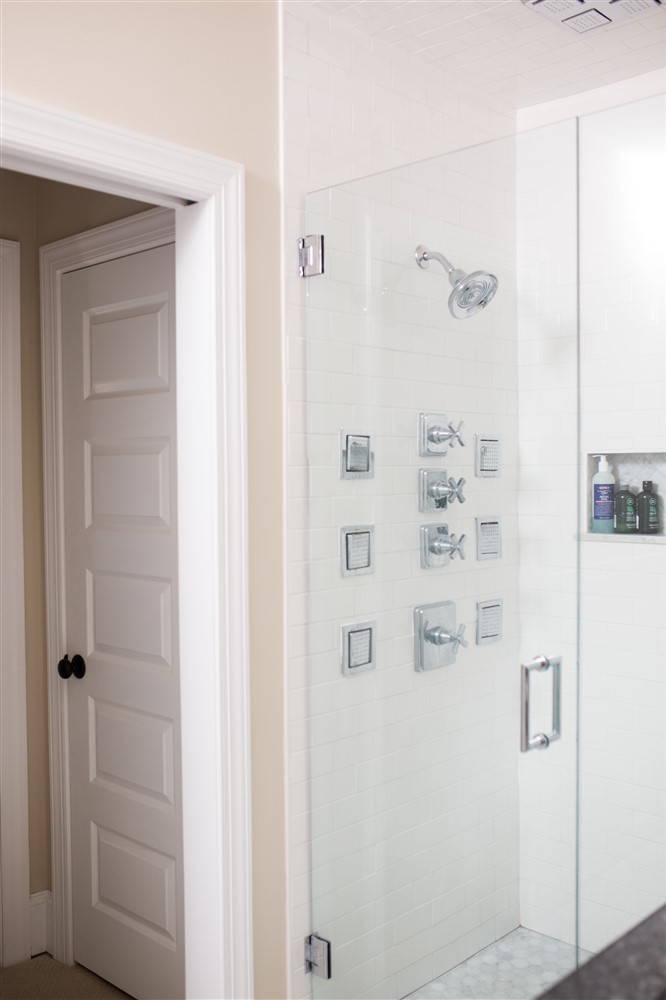 Can we talk about this couple's use of color for a minute?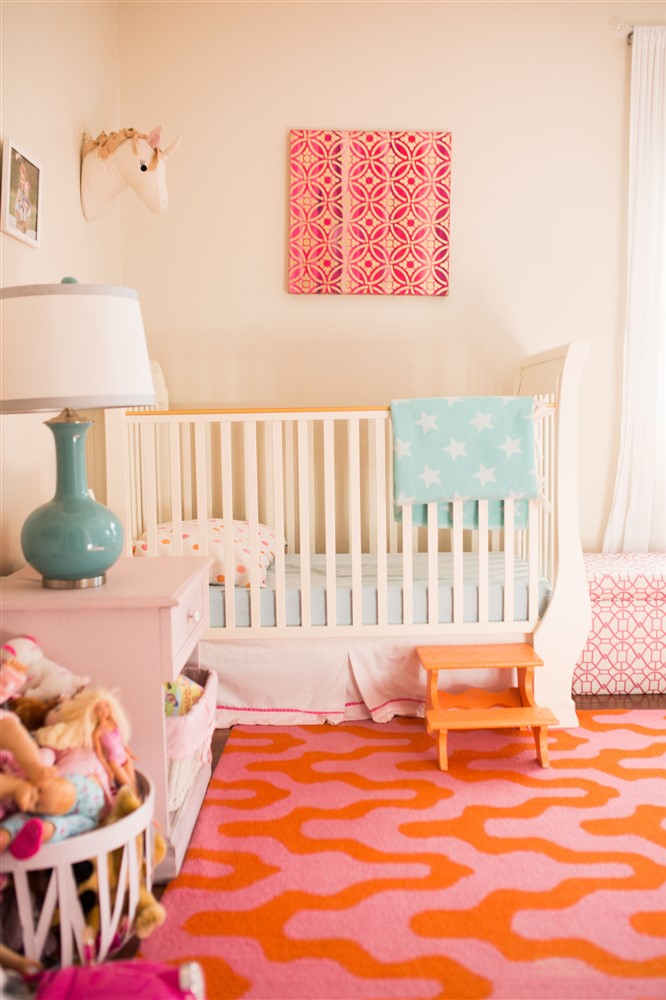 Collin had this advice for readers considering a renovation in the new year: "Make a list of must-haves and collaborate with your architect to maximize the space you have to work with. For example, we use every square inch of our new kitchen. Each nook was examined to make sure we weren't wasting space. And know your budget inside and out. Unexpected costs will creep up along the way, so know which line items have surpluses."
"It was fun working with my wife, and we take pride in what we accomplished together," says Collin, who recently launched his own contracting firm, Poplar Construction. "Looking at the finished project, we feel like we created a great home that feels just right for our family." If you are looking to do the same, Collin could help: 610.290.6530 / poplarconstruction@yahoo.com / @poplarconstruction.
Source List:
Architect: DCL Architects, Wayne
Contractor: Poplar Construction, Wayne

Construction: Forest View Construction, New Holland
Plumbing: Joseph Rosati Plumbing, Lansdowne
HVAC: Santa HVAC, Douglassville
Bathroom Cabinets: Millwork, Quakertown
Blinds: Budget Blinds of the Main Line, Bryn Mawr
Kitchen Cabinets: Kings Woodwork, Kinzers

Countertops: AAA Hellenic Marble & Granite, West Chester
Lighting: Penn Lighting, West Chester
Kitchen Hardware: Kingswood Kitchens, Lancaster
Kitchen Stools: Ballard Designs
Kitchen Table: Restoration Hardware
Writing blogs focused on ALL THINGS HOME is something I simply enjoy, but just a reminder that I am a licensed real estate professional and would love for you to reach out with any real estate needs along the Main Line.
Photography by Perfectly Paired Photo