Our real estate team spends a lot of time analyzing trends and trying hard to understand patterns in the market.  Many clients ask us when is the best time to sell a home and ask if waiting till spring is best.  I often tell my clients that homes sell everyday and that wintertime can actually be a great time to sell a home.  I was happy to see that a recent report confirmed that selling a home in the winter comes a close second to selling your home in the spring.
Spring often brings out the most buyers, but it is also the time of the year when there are the most homes for sale. This means that your home has to compete with more homes, which could be a disadvantage.   Over the holidays, many people withdraw their homes from the market to avoid the frustration of selling a home around the holidays.  Along the Main Line alone, there have been over 100 homes withdrawn, many of which will be relisted in the spring.  For those seriously wanting to sell a home, it may make make sense to list now.  Here are some reasons why:
Job relocations: The start of the first quarter brings transfer notices to many employees. These sellers are looking for a quick sale and often have moving expenses from their company to use which makes the move even quicker.
Less Inventory: With less houses on the market, your home will receive more attention.
Agent Attention: With a smaller amount of listings, agents have a bit more time to give you that extra attention.
Fewer showings: With lighter foot traffic in general, you won't have as many people coming in and out of your home (which adds stress, dirt and extra logistical work). It will be quality over quantity for home visits in the sense that those that do come are very serious about buying a home.
Faster home sales: This pertains to inventory and perhaps the fact that it's cold and people don't want to go see home after home.  Buyers looking around in the wintertime tend to be motivated buyers.
Higher listing prices: Homes are likely to be listed at the appropriate price for fear it sits on the market until spring. Also, motivated buyers are more likely to give a price that's too good to refuse.
Home sales over the wintertime will have a direct impact on springtime home values.  Appraisals completed in the spring will be using home sales from the wintertime as comps and as way to determine value.  So wintertime sales will have a direct impact on sales in the springtime.
We had an Open House this past weekend for our listing at 407 Old Lancaster Road in Berwyn and had over 17 buyer groups through the house.  Between the nice weather, the Eagles no longer playing and interest rates on the rise, one thing was for sure…buyers are out right now looking at homes!
If you are considering selling your home,  it may make sense to sell now!  Sign up for our Market Snapshot here and get answers to many questions like….
How do actual selling prices compare to list prices in my area?
How are homes within a 5 mile radius selling?
And be sure to check out our guide "How to Sell Your Home in this Competitive Market"
Did you know that our team offers complimentary staging, a prelisting home inspection, a prelisting appraisal of your home and much more!   Everything we do is geared to adding more value!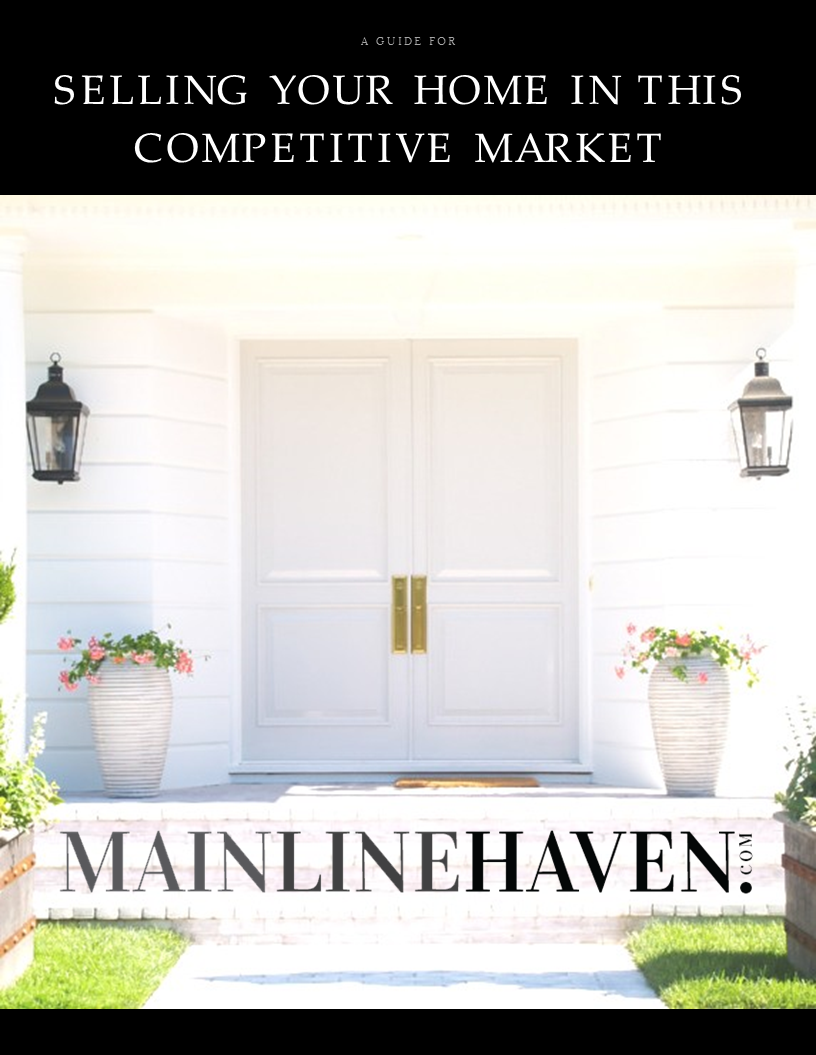 Looking at buying a home?  There are some great houses out there!
If you enjoyed this post, please share it with your friends!  We are only a phone call away to answer any questions you may have regarding all things real estate. Till next time!