The simplest of things can add joy to our everyday.  In the spirit of being passionate about "all things home", I plan to start sharing with my readers household items that I love. First of all, I'm a firm believer that we should use the things that we have.  From china to table cloths, there is little point to having nice things if we don't use and enjoy them.  Today I want to talk about Hen House Linens.  I first came across their products at a school fundraiser for my daughter earlier this year.  My friend swore by them and I instantly feel in love with the beautiful colors and patterns and the idea that they were to be used everyday.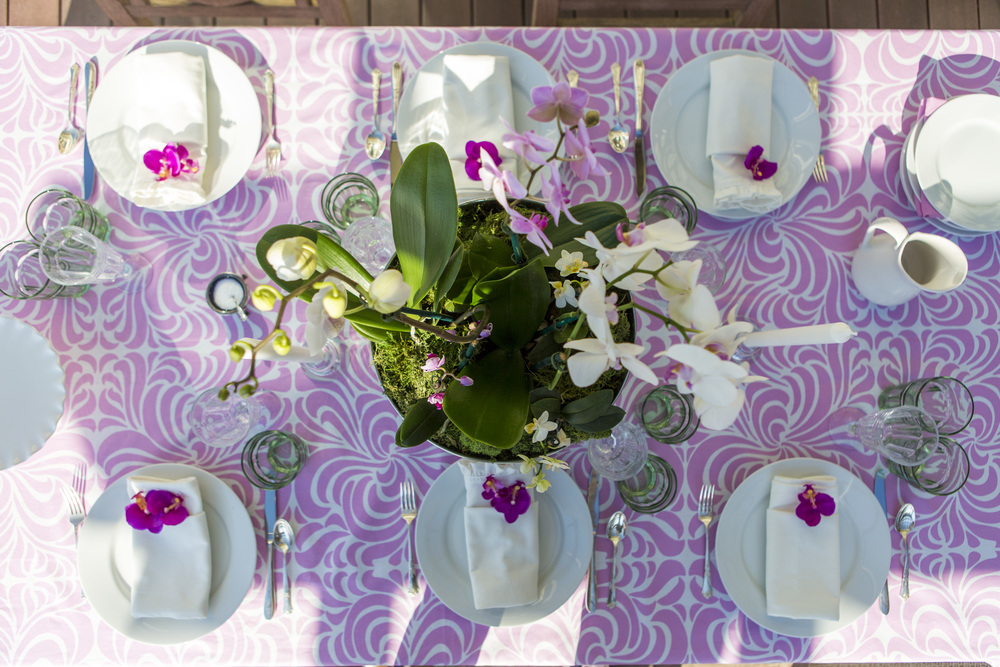 I put these napkins on my table and I hand them out to my kiddies everyday.  They have wiped Nutella off their faces and spaghetti and meatballs from their hands using these beautiful, durable napkins.  After a meal, I toss them into the wash with my laundry and they are ready to be used again.  It's simple and there's no fuss.They make simple meals elegant and they challenge you, as I challenge you on this blog, to "elevate your everyday".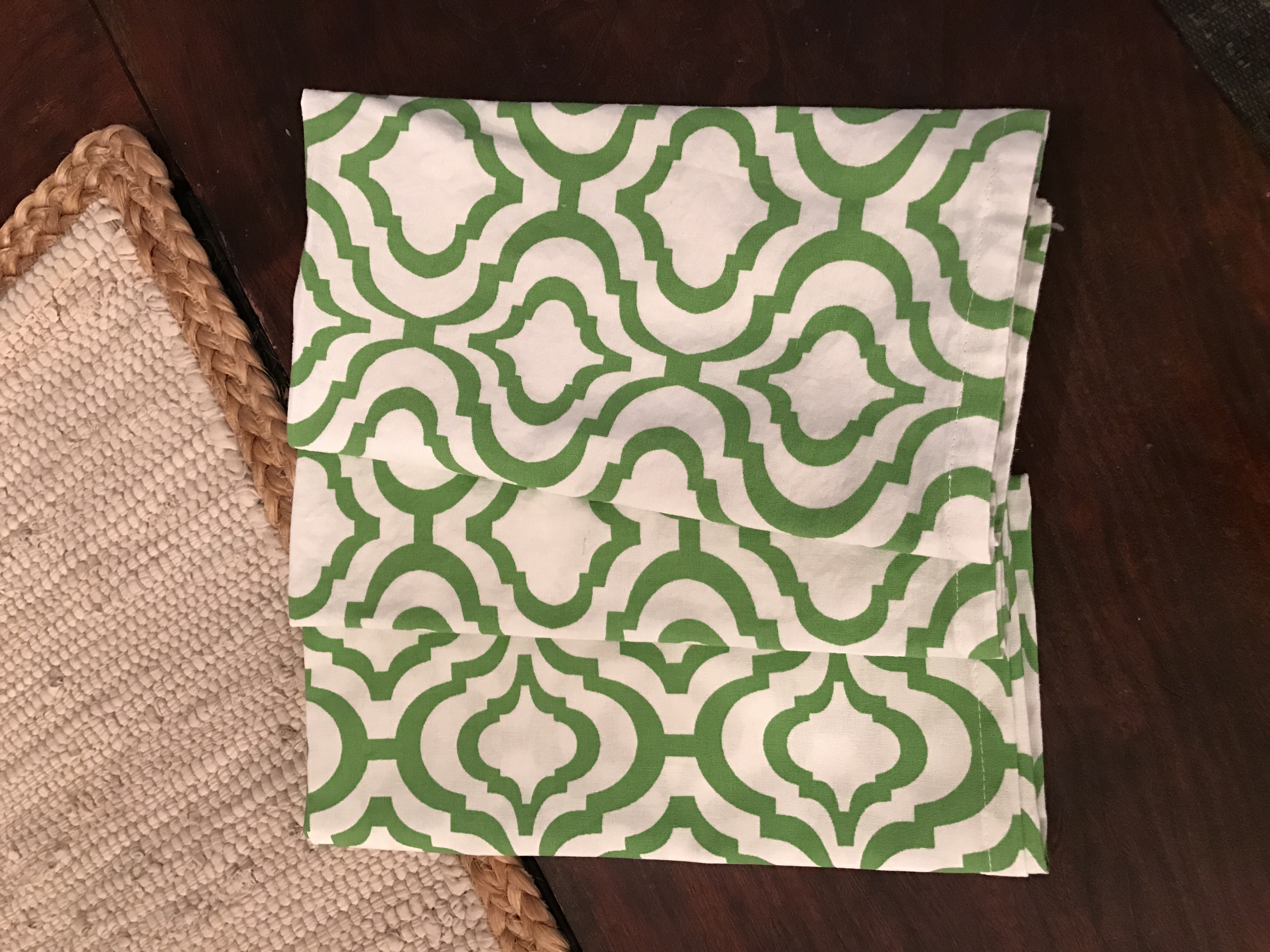 My first set of napkins were this green print above.  These are how they look after being washed and dried and folded.  I try and fold mine right away and I keep them in a holder on my kitchen table, where they are easily accessible.  I thought that this green color would be a nice everyday color and can still be dressed up for a more formal table setting.  These napkins worked perfectly for a brunch table setting I created at Easter and I think this print would also pair well around the holidays.  Now, I have quite a few more pairs, so I'm always mixing an matching them.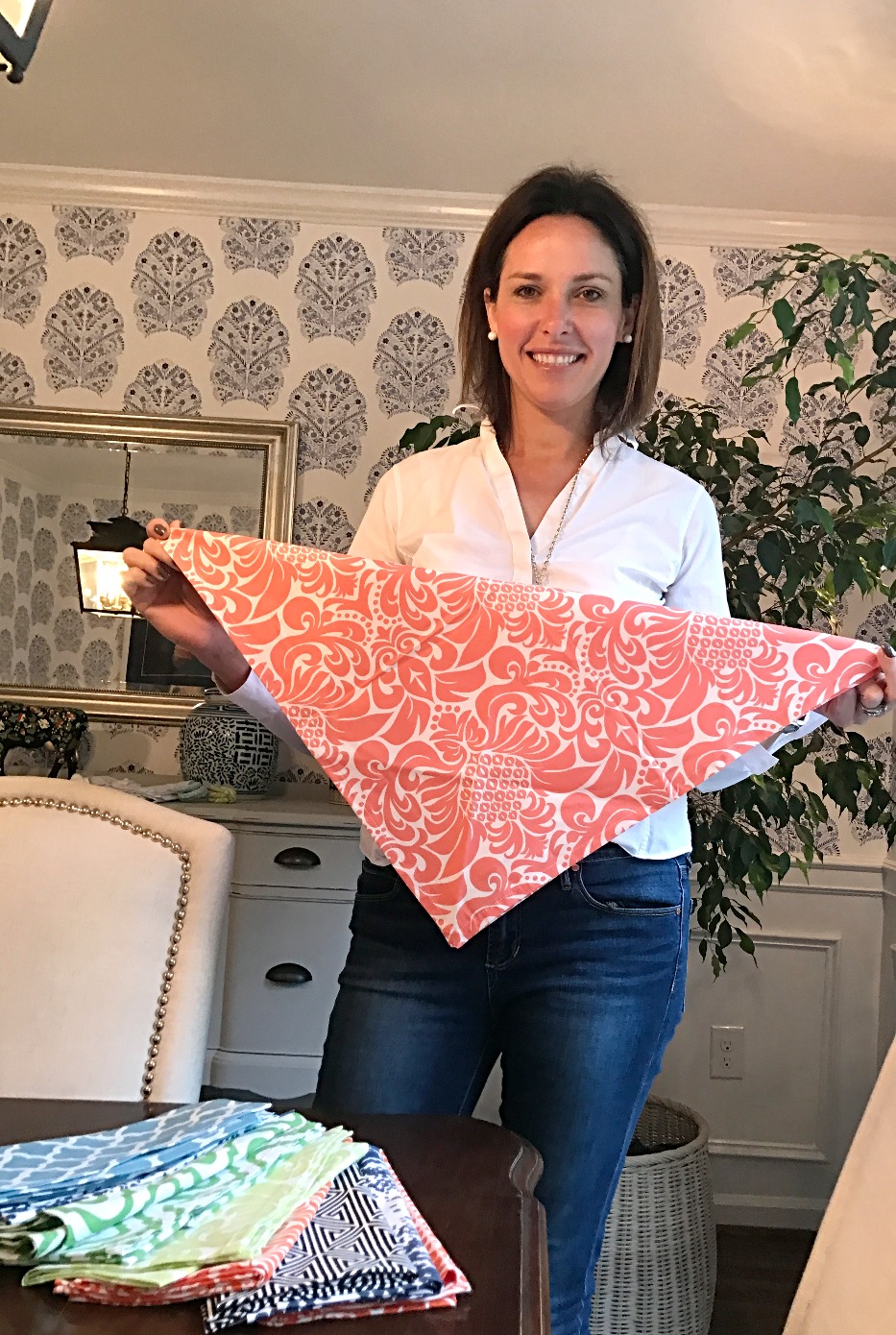 Hen House Linens offers a variety of print and solid dinner napkins, placemats, quilted placemats, tablecloths, table runners, cocktail napkins, napkin rings, aprons, pillows, oven mitts, and potholders. Their bright bursts of colors and large variety of patterns will ensure you'll find something fabulous to match with your home and your style.  Although don't be too concerned with matching, just choose a print that you love and it'll look great.
Founder, Jennifer Davids, says that "Having just a pretty napkin on the table tends to make people linger longer at the table."  I agree with this.  There is something about these napkins that make even a  simple takeout meal more special.
Consider dusting off your that china and using some of these linens for a simple lunch or dinner with your family or friends.
Home is where the heart is and the kitchen is the heart of the home. Use all you can to make that space welcoming and beautiful. In partnership with Main Line Haven, Hen House Linens is proud to offer a discount code Haven25 for 25% off all purchases on their website here.  These napkins would make a great Mother's Day gift but be sure to grab some for yourself too!
My experience with most table linens is they that require a certain amount of care, which can add just enough extra work to make them seem unnecessary.  But these linens are made to be used daily.  They are made in the U.S and are designed to be thrown in the washer and dryer and used daily.  Their merchandise is made with 100% cotton, is color-fast, and requires easy simple care.