This post is part of our Q&A series where we feature our favorite local artists.
In this installment, we talk to Rachel Brown, a Wayne-based artist who uses oils as a medium to create art rich in color and movement.
How would you describe your style of art?
Using a general term, I create contemporary art. I'm a bit all over the place as only in the past year have I had the opportunity to fully reconnect with my art, having spent significant time away from regular painting. I'm still finding my "voice", so-to-speak. My subject matter varies, but I think the common threads throughout my recent work are my use of color, texture, contrasting values and my layering of paint.
What is your inspiration for your art?
Nature is the biggest inspiration for my work: the colors, sounds, scents. There's something about being near the ocean that fulfills a fundamental need within me. As such, I tend to use palettes abundant in blues and greens reflective of water and plants. My oyster series pays direct homage to coastal settings, while my abstract works depict a less obvious influence.
What is your preferred medium?
I work in oils, primarily on canvas. I've tried painting with acrylics and did not feel successful. I love the way oils feel, their rich texture, even the smell. And unlike acrylics which dry quickly, oils take a long time to cure and so can be manipulated again and again. My paintings typically evolve over several painting sessions.
What is your background?
An art lover from an early age, I majored in Fine Art in college. After graduating, I didn't have the
courage to pursue painting full-time. It was at the time of the .com emergence, and I thought I could apply my creativity to web design. I got a job with a local e-commerce company and quickly learned that the skillset required for web design is very different (at least for me!) from the ability to render an image, or throw paint around! But I ended up staying with the company in various capacities for 18 years. I recently resigned (or retired as friends say) from the corporate world to pursue my passion; painting. It's been a wonderful journey and since leaving my "day job", haven't looked back once. I feel tremendously fortunate to be able to play with paint all day.
Is there a specific piece of style that is most popular?
Three of my series have garnered the most attention: botanicals, oysters and my "Pathways" abstracts. My oysters, understandably, have been popular for vacation homes. I joke that selfishly I started painting them in an effort to justify "research", requiring me to visit favorite coastal locations and enjoy oysters while there. But beyond my love of the beach and gastronomic delight of oysters, I find the shells to be so intricately beautiful, if when studied, layers of unexpected colors and light show themselves. My latest abstract works reflect concepts about which I've been thinking for a while, but didn't put to canvas until recently. They are full of movement, layers, and colors which I hope convey the emotion and energy of the journeys we take, hence the name pathways. These have been so fun to paint. I get lost in the process and let the painting develop.
Can someone commission a piece of art?
Yes! I struggle, at times, with commissions because I can get caught up trying to paint what I think the collector wants to see, rather than painting what I see. But I love a good challenge!
What price range is your art?
My art is very accessible; it ranges from $200 to $3000.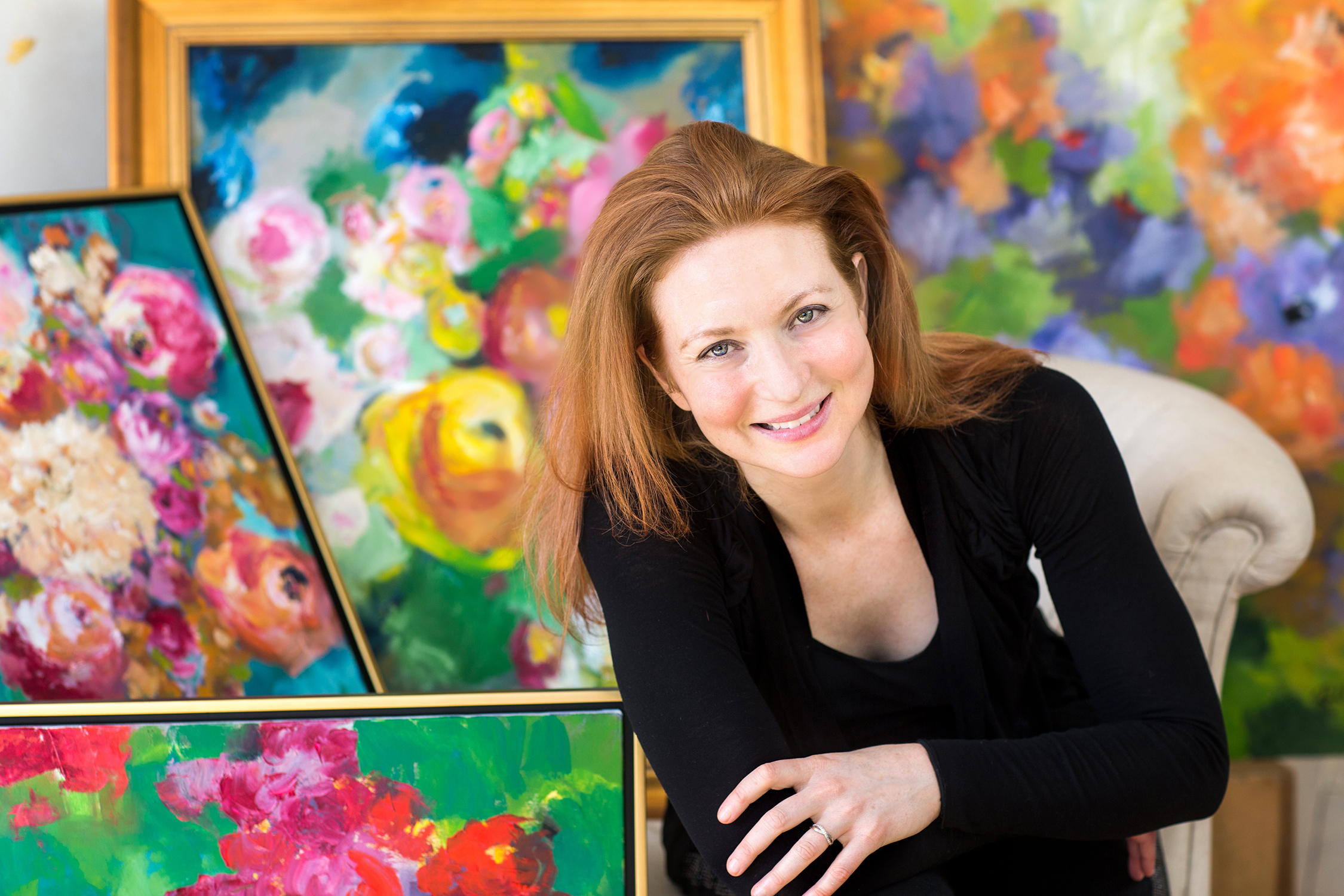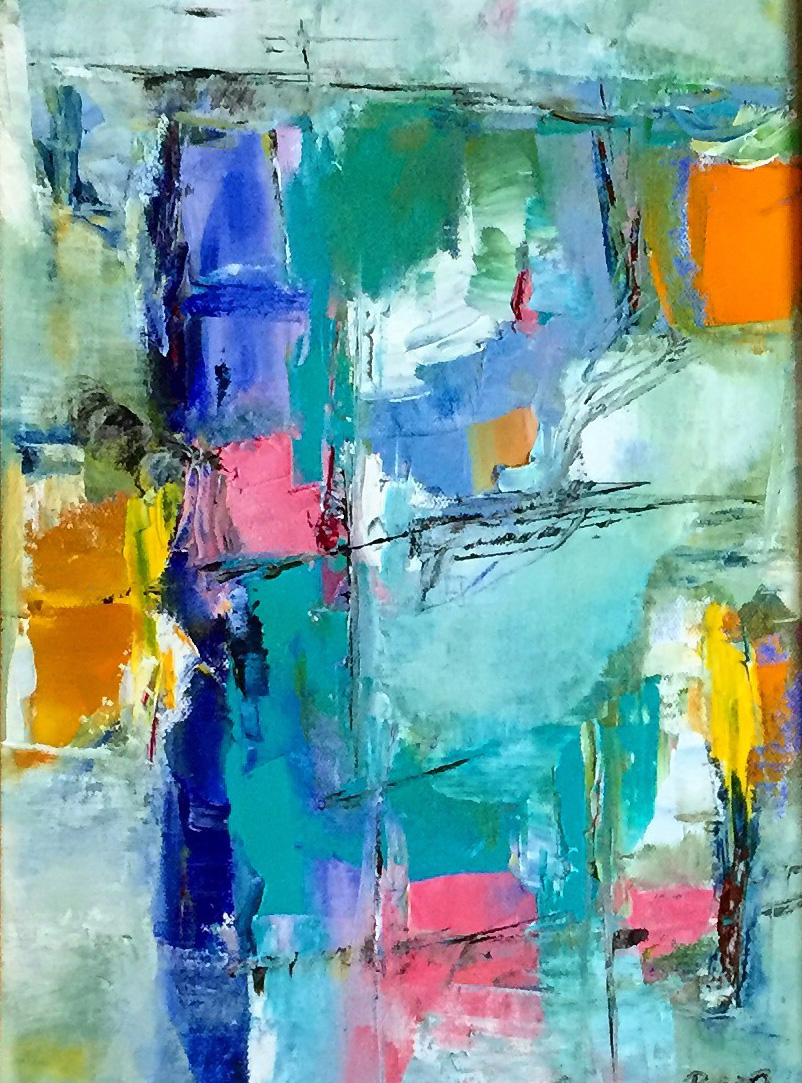 www.artatrachelbrown.com
@art_at_rachelbrown
rachel@artatrachelbrown.com