My favorite thing we share on the blog are the house tours because I love peeking inside of people's homes and seeing how they live.  When my friend and favorite fashion blogger, Lindsey of "The Motherchic", agreed to do a house tour with us, I knew my readers were in for a treat.
Lindsey writes "The Motherchic" blog which is all about parenting and fashion.  Lindsey has a relaxed parenting style that matches her super cool relaxed fashion sense.  She inspires her readers to embrace the joys and craziness of motherhood while making us realize that it's equally important for us to take care of ourselves too.  Let's meet Lindsey and take a peek inside her Main Line home she shares with her husband and FOUR boys.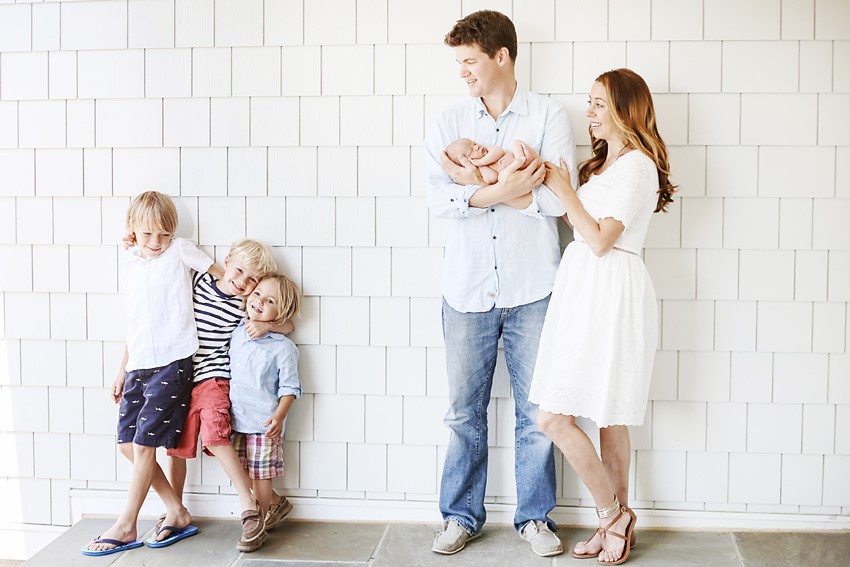 Meet Lindsey:
What does home mean to you?
Funny, I've never really thought about this question. I guess for me home is really all about people – what's that Dave Matthew's lyric? "Turns out, it's not where, but who you're with that really matters?" That being said, the functionality of a home, the vibe of a home, and the decor of a home are three things that are most important to me. In other words, can I be in the kitchen and see my kids? Are all of my crazy people here doing all of their crazy things? And does it look halfway decent? Not necessarily in that order!
What's your favorite thing about your home?
My favorite thing about my home is the fact that it is 3 bedrooms and I have 4 kids. Could I use some more space? YES! But my kids are always in my shadow so at this point; more space would just mean more to clean. I think smaller houses lend themselves to close sibling bonds. At least that is what I tell myself!  Oh, and I really love our new outdoor space. It's like a bonus room that you don't have to vacuum!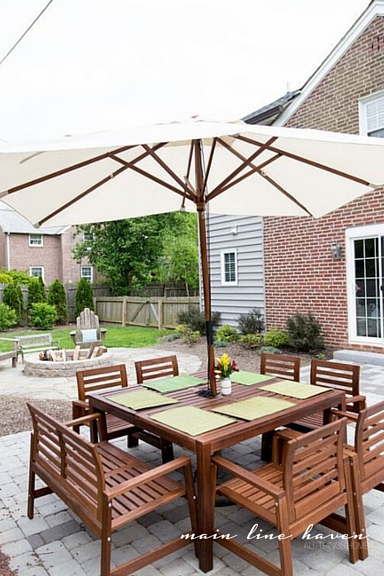 You bought a home that needed to be completely renovated.  Tell us about that?
Yes, our house was completely gutted. My mom cried when she first came to see our house, but with a little help from my husband who told us we needed to have a vision.  We transformed it into a space that we love! I've never had to make so many choices in my life – like door hinges? Apparently, they matter!
What was the best choice you made during your renovation?
The best choice we made was to knock down all of the walls in the kitchen/living room area to make it an open concept. We had to reroute all of the HVAC and now have two systems (one in the basement and one in the attic), but it was worth it to make our home a more social space.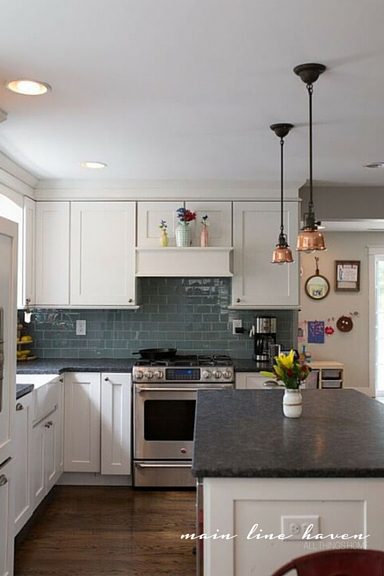 What was something that you wish you could have changed, done differently, etc.?
I really wish we took the side porch and wrapped it around the front of the house. There's something about wrap-around porches, rocking chairs, good wine, good music…they always seem so serene and happy. Maybe we should have added another bedroom too, but oh well!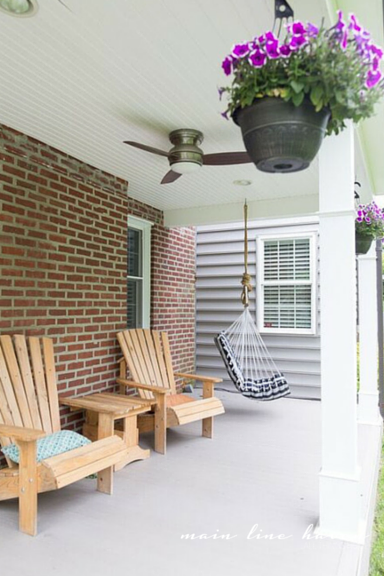 Where do you like to shop for your home?  What are your two favorite stores for home?
Some of my favorite splurge pieces are from Anthropologie (like our red kitchen table chairs), but I also like Home Goods and Urban Outfitters. Not many people know this, but Urban has a really cool home department. All of my bedding is from Urban, our bathmats, and shower curtains, etc.  Also, West Elm is another one of my favorites.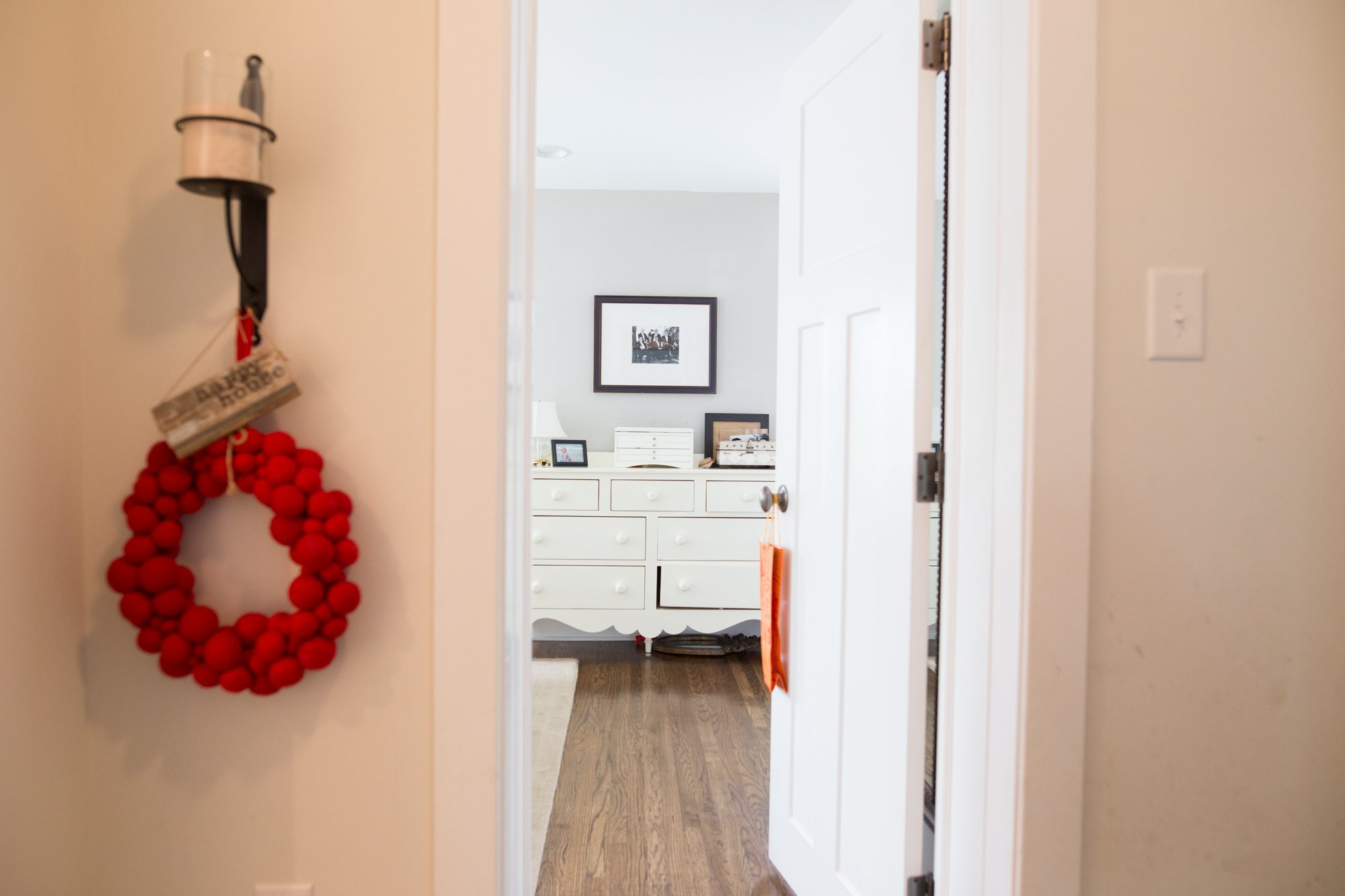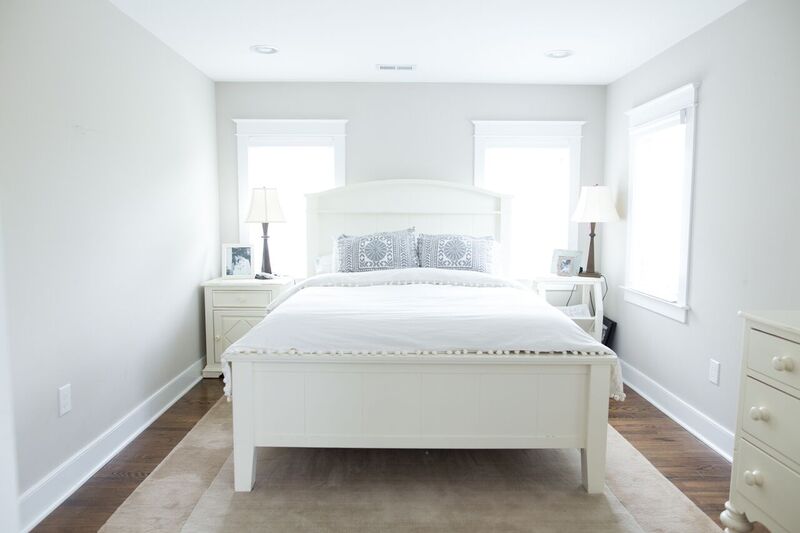 What would you consider your style?
That's a tough one! I think our style is sort of a mish-mash of styles. I like clean lines, whites and brights, neutrals with pops of colors, and a touch of rustic-ness.
What's it like to be the only girl in a house full of boys?
I always laugh when I'm folding laundry and all I see is BLUE! My house is loud and chaotic. I am constantly walking around flushing toilets and wondering how I'm going to get the cleat marks off my floor and ball marks off of my wall.  To be honest, I think there is something really special being the only girl. Someday I'll have a lot of cute boys to take care of ME!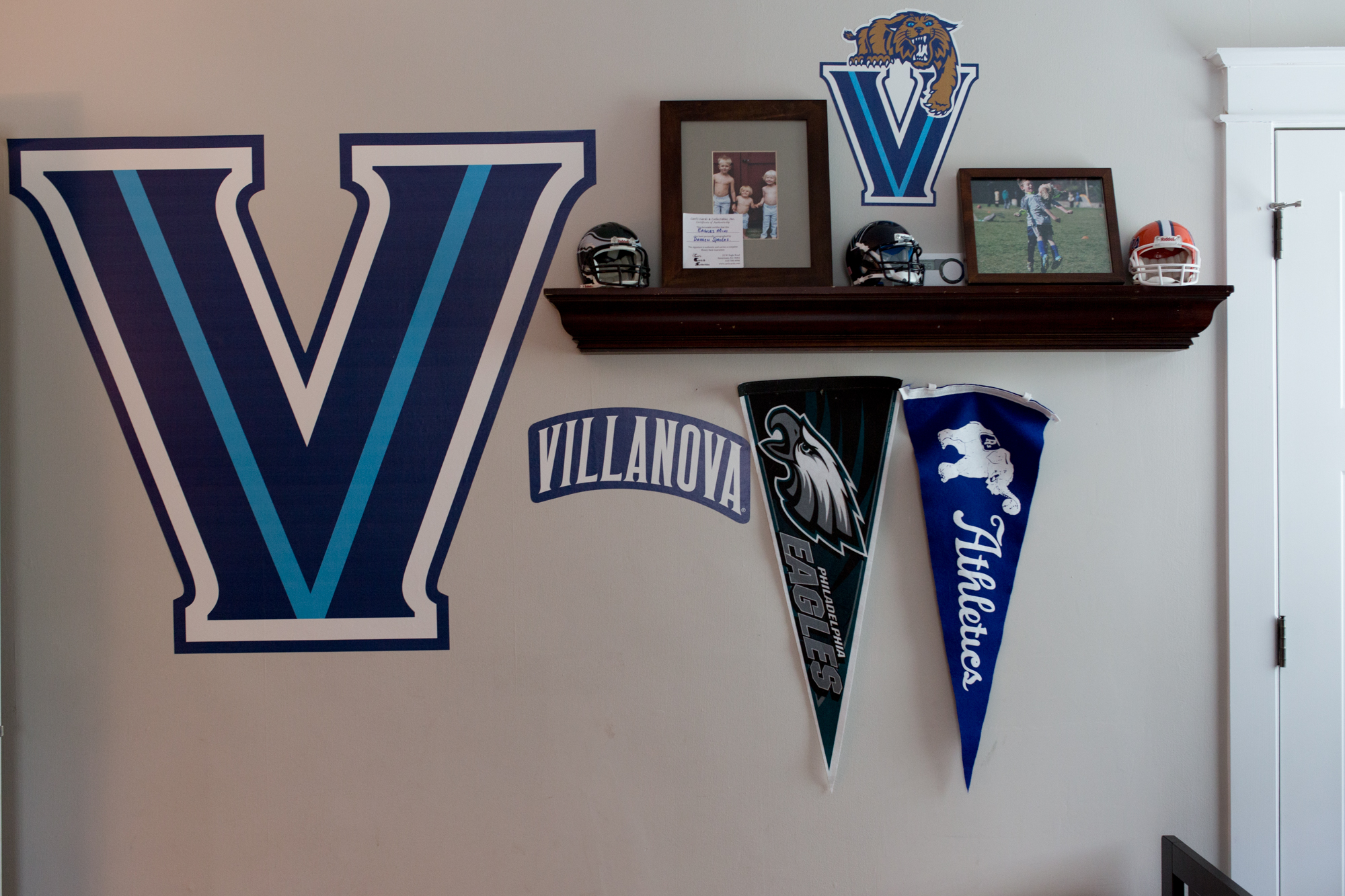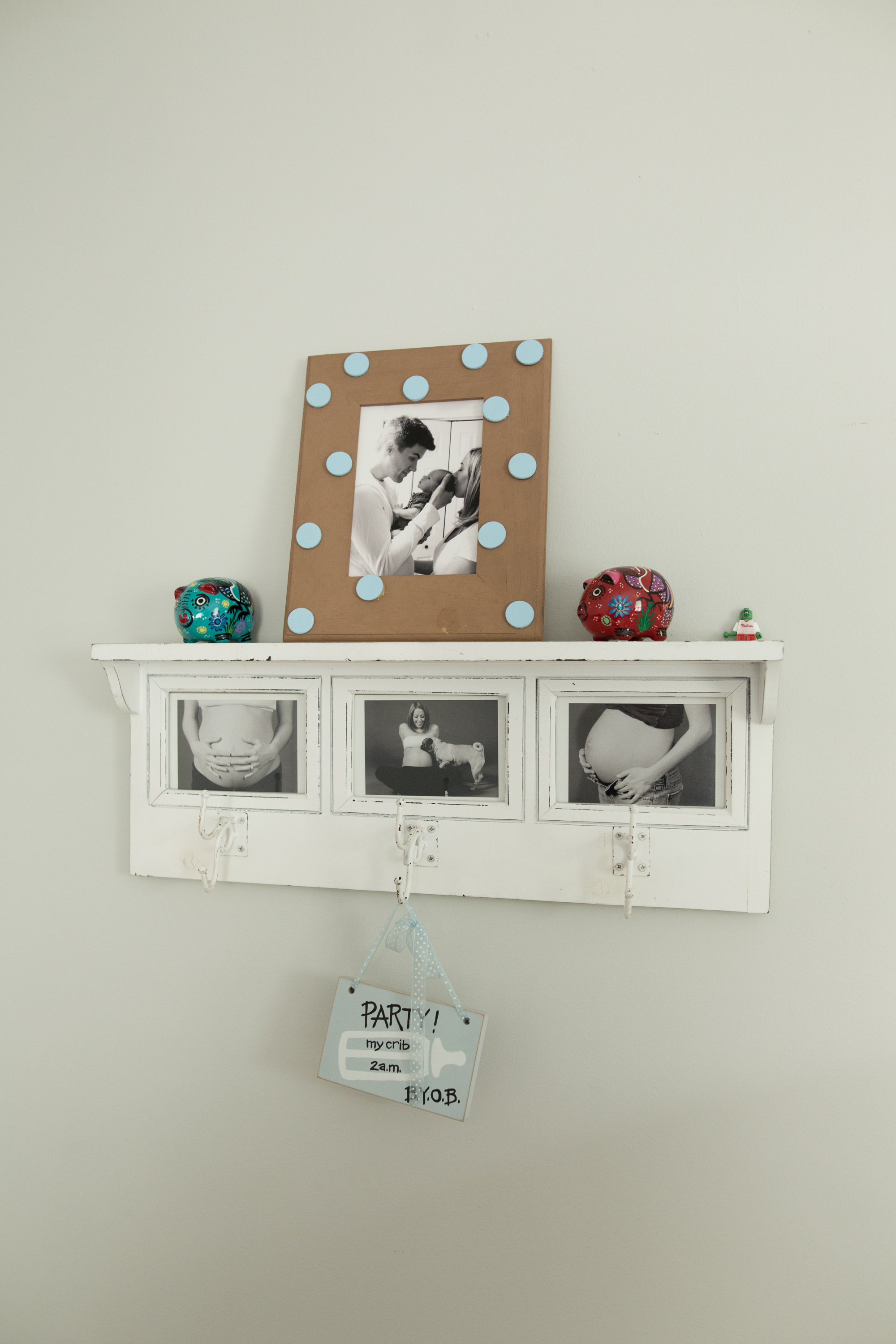 How does your home allow you to work from home on your blog?
We literally had to make use of every single nook and cranny in our house. We transformed a full bath on the first floor into a half bath. We walled it off and had built-ins and a desk to fill the space where there was once a shower and a laundry machine. I can be working on my computer while the kids play in the living room.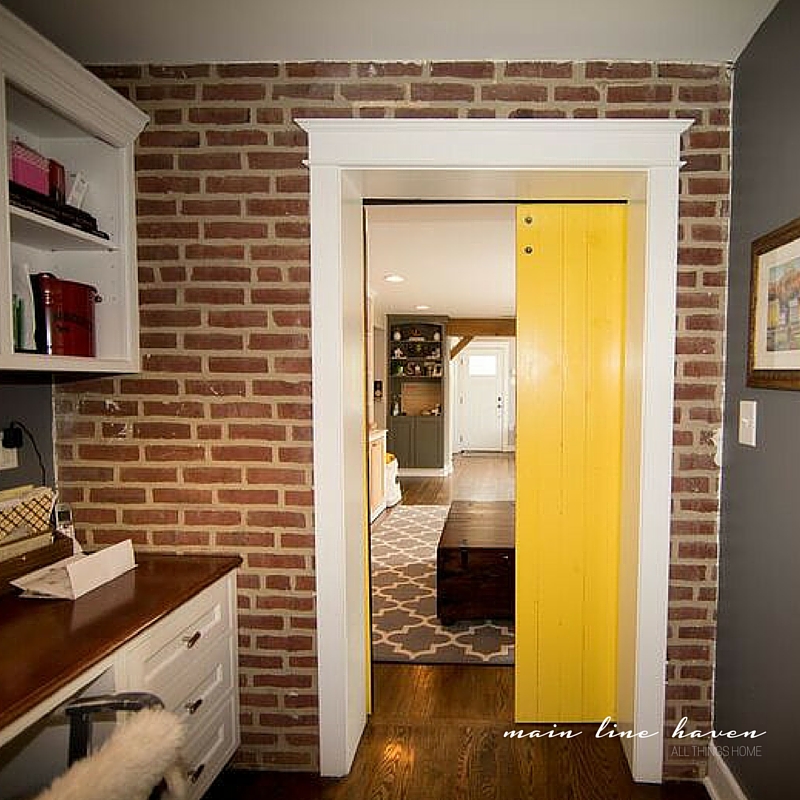 After being in your home, you have a great set up for children.  From a fenced in backyard to a finished basement, what's the best feature of your home for your four children?
The best feature of my home is the neighborhood. Honestly, the best thing about our house is all of the young families that live around us.  The fact that we can walk outside and there is always someone to play with or another adult for me to talk to. Yes, a bigger lot would be nice, but right now I'd rather have the people!
How do you keep your home in order with four children?
My secret is that I am constantly walking around picking things up. My husband thinks we should clean up once at the end of the day, but the messier my kids are, the more neurotic I am about it being clean. Our house isn't big enough for everyone to leave all of their stuff out. If you take it out, you put it back? What is so hard to understand about that?! Clearly, I don't have the answer!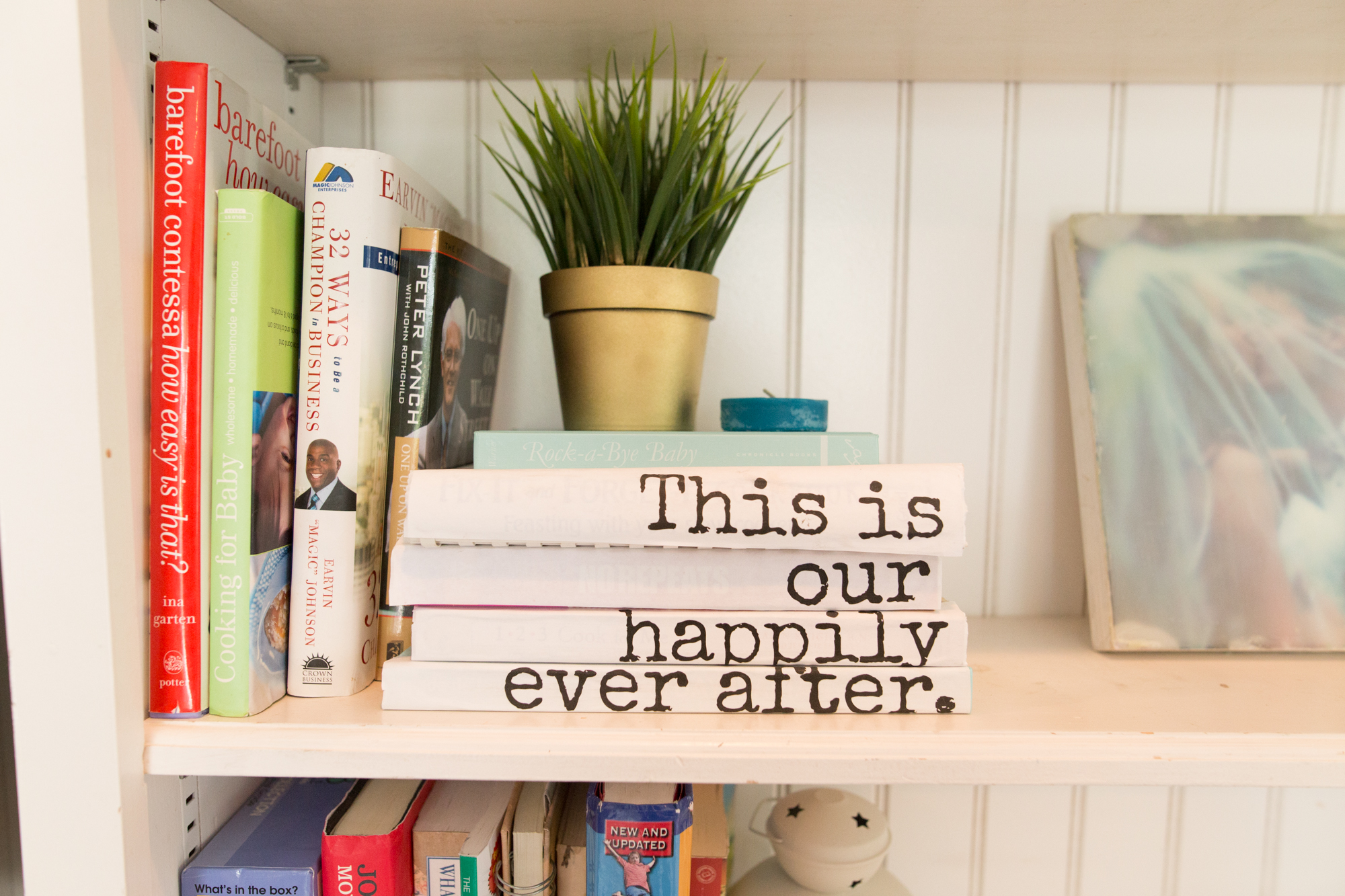 Any advice for Readers who are juggling home, work and family?
I used to struggle a lot with this and feel guilty that I was working on my blog when I could be spending that time with my kids. Turns out, it's good for ALL of us to have a break from each other. I am tapping into my creative outlet and my kids are learning to play on their own independently. The hard part for me is setting hours. In the ideal world, I would blog from 8-10 a.m. every day because I operate better in the morning. Typically those two hours are spread out throughout the day and I feel like I am never getting anything accomplished. It's all a work in progress – also, babysitters help.  And when I am spending time with my kids, I try my best to put the blog aside. It's not picture-perfect, but what is?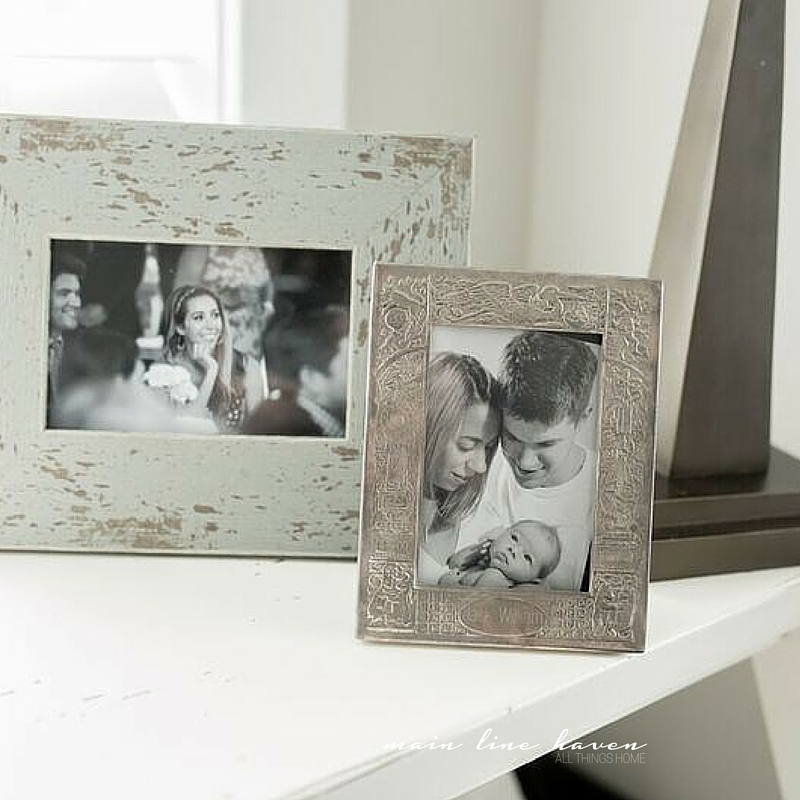 Lindsey, you look pretty picture perfect to me! Thanks for sharing your home with us.
I'm constantly telling my friends and family about Lindsey's blog because I think it's so great.  I get most of my outfits directly from her site and if it wasn't for "The Motherchic" I wouldn't even know about the NSale happening right now! Follow Lindsey and"The Motherchic"on Facebook or Instagram.
Main Line Haven is your resource for all things home. From buying & selling, to construction and design resources, plus how to truly live in your home and keep it looking and feeling like your own personal haven.  All house photos above were taken by my talented photographer, Amrit of Perfectly Paired and Magnolia Photography.
"There is nothing greater than the possibility of home and what that can mean in our lives. Start your journey to creating a home that you love today."  Haven