Seven years ago Jen and Trevor Risk bought a fixer upper in Wayne that I had listed for sale. I can tell you first hand that this home needed a significant amount of work.  It was an estate sale, and many buyers were having a hard time looking past the outdated décor and a layout that needed some changes.  Even though the house had challenges, I remember thinking that with a little vision and some work, this fixer upper could be a great home.  It turns out that Jen and her husband Trevor were the perfect buyers since not only did they make this look great, they were able to change around the layout so that the home functions perfectly for their family of four.
What's your favorite thing about your home?
One of the joys of buying a fixer upper is that each time you walk through your home you get this sense of pride knowing that you "did that". That doesn't leave you. Picking one thing though, is tough – but if I had to pick just one – it would be the kitchen table (which I built myself from things I found on Amazon) and the banquet we added around it. It's been totally life changing having one communal family space smack in the middle of our home. It's great for entertaining too.
What was the biggest challenge with your home?
Prior to our renovation, the rooms in our house were very closed off. The doorways and entryways were all rounded mouse holes from the 50s.  One of our biggest goals with the renovation was to open our first floor living space more – and we did.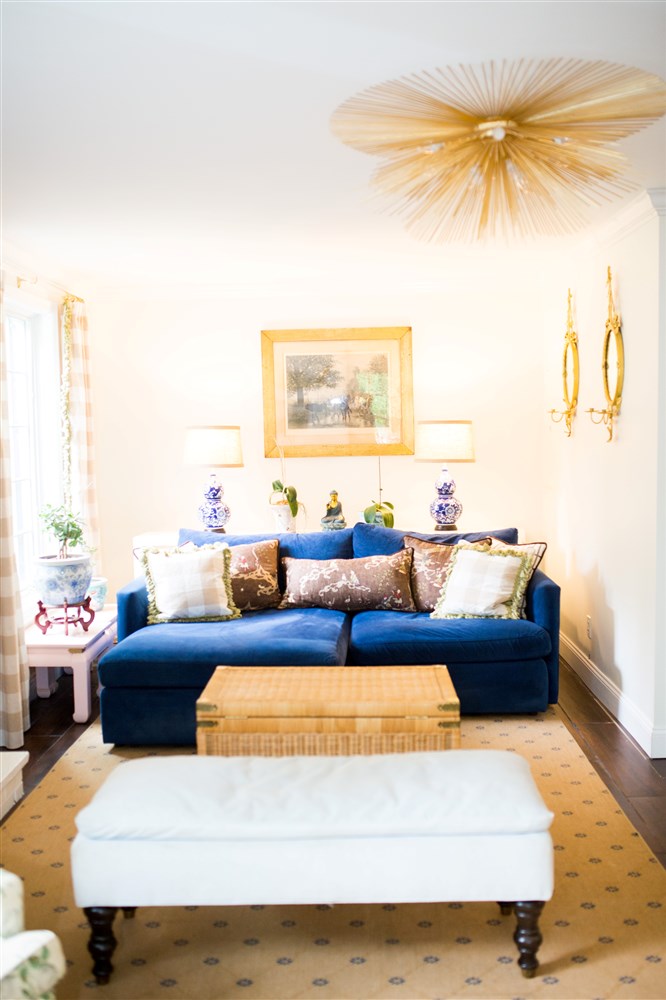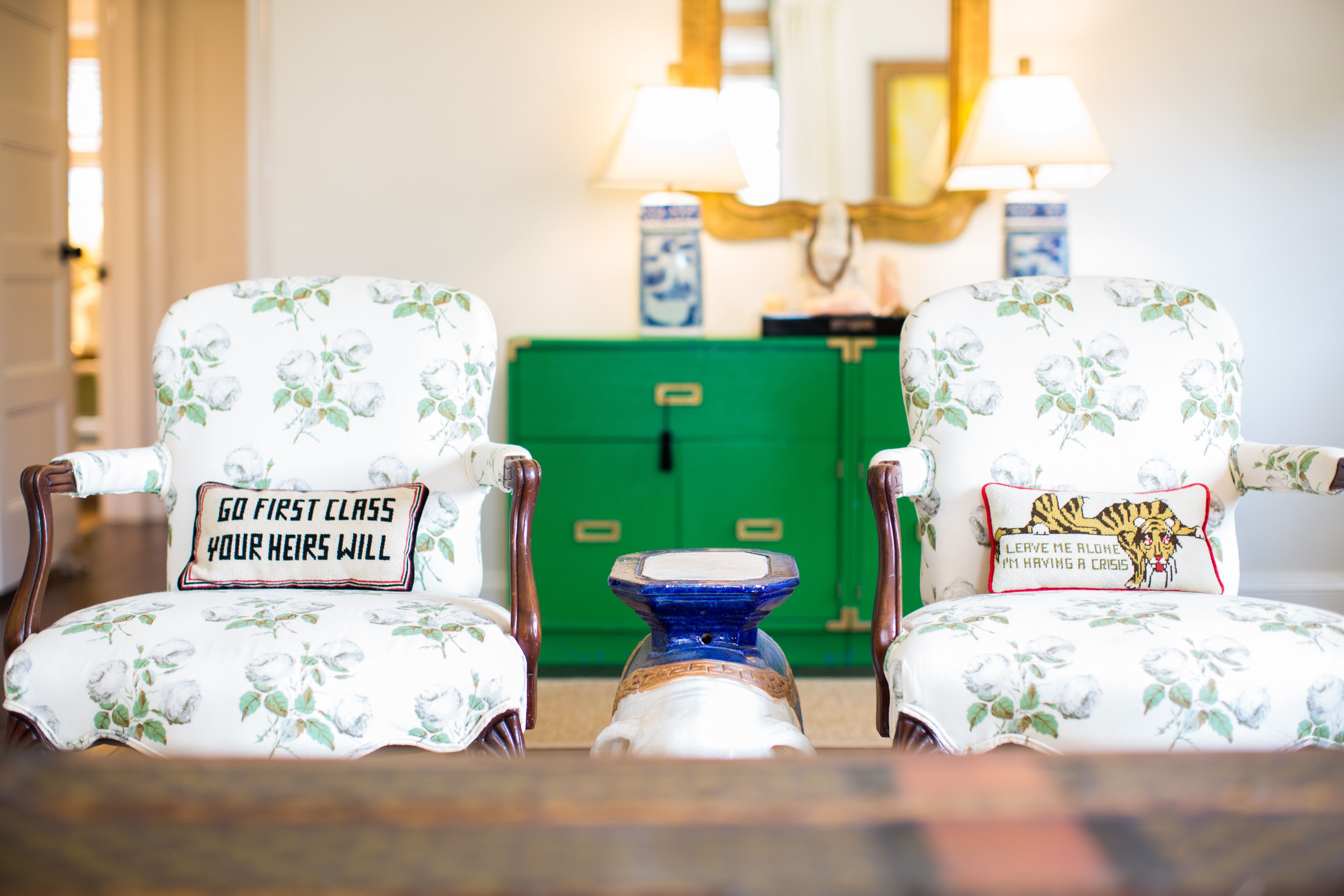 Explain your renovation process? 
We moved in about 7 years ago – and the day we signed the paperwork we sped over and ripped out all the old carpeting. Making it ours was important from day one. For the first few months we made significant cosmetic changes, but it was putting lipstick on a pig. I had to lift my kitchen counter to open the dishwasher, and our washer and dryer proved useful as extra seating as they were, unfortunately, in the middle of our kitchen. We knew eventually we'd have to do a major renovation if we wanted to stay here. Last year, two kids and two dogs later, we finally dove in head first with a major first floor renovation. We completely gutted the kitchen and dining room combining them in the process, turned two closets into a laundry room, built out a master closer, expanded a tiny powder room into a master bathroom, and added many other things in the process.
Is there anything that you would have done differently?
Some of the best advice I ever got was from my step mother who said "never listen to your contractor". The thing is, I loved our contractor Don (If you followed my renovation on Instagram, you also know Don). I'd say I listened to Don half the time, and the other half I would push back on his ideas, and fight for what I wanted. Good contractors have opinions, but they might not align with your vision. At the end of the day, we ended up having a great collaborative relationship. We could solve problems together as they arose, and found creative ways to make things work. I drove him nuts, I know, but because I was champion of my own ideas, we ended up with a house exactly the way we wanted it. So no, I wouldn't have done anything differently. Also – I would hire Don a million times over.
How would you explain your style?
Golden Girls meets… maybe just Golden Girls. I'm a sucker for the classics. Anything old Palm Beach, gilded, classic and chintzy makes me happy. I love a cheeky needlepoint pillow. I like things that lead to great conversation. I love history and family heirlooms. I have many things from my great grandmother, including a trunk filled with huge albums with handwritten notes about her travels around the globe. There's nothing better than having a girlfriend over and pouring over the old photos with a good bottle of wine. That's what I think design is all about. Surrounding yourself with things that you love and make you happy. Life is so much richer that way.
Where do you like to shop for items for your home?
The thrift stores along the main line are incredible. The Bryn Mawr Thrift store is hands down my favorite. They do so much good for so many people, and they always end up having the best treasures. I found most of my lighting for our renovation with Becky's help from Design Trade Resources in Devon, and on Chairish.com, which is this great curated site for vintage home goods. I have a sofa in faux-velvet from Crate and Barrel that has proven indestructible. And Lauren Anrig Addis Art Collective for art.
What does home mean to you?
See? This must be why I love your blog. I've always thought that a home should be your haven. You should walk in and instantly feel a sense of serenity and joy. Home to me is a sacred space that makes you feel… home.
Thanks for sharing your home with us Jen! Check out the before photos below of their home.  I can't believe it was 7 years ago that they purchased this home that I listed for sale in Wayne.  You can see that a lot of work and love went into this renovation. Even though many people would love the idea of fixing up a home right away, there is something to be said for living in your home and renovating over the years.  Jen and Trevor have been working on their home over the years, although the major renovation such as the kitchen took place within the last 12 months.  I love what they've done with their home and I hope that this house tour inspires those considering a fixer upper. If you're considering buying a fixer upper, remember to give our real estate team a call.  We can help identify the best properties and don't forget that we offer construction and interior design resources throughout the process.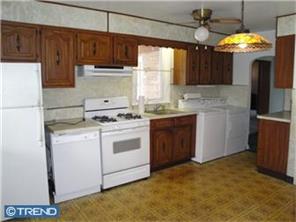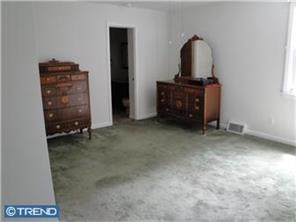 Jen Risk is a Decorator living on the Main Line. You can find her on Instagram @hathawayhutton, or at www.jenrisk.com.