Before we move into 2019, I want to take a moment and reflect on the previous year and all I have to be grateful for, including you––my dear readers, clients and friends. While I started this blog as a way to share MY love of all things home, YOU provide so much of the content inspiration, though your comments, questions and willingness to open your hearts and homes to me.
Honestly, helping people through a major life transition like a move never gets old. I'm honored that many of you have chosen me to help you find your dream home, and I love sharing in your journey. That moment when a client finds a home that makes his or her heart sing––it's what I live for! The many friendships I've made along the way are an added bonus.
Of course I must take a moment to thank my husband, Patrick. Although we run separate businesses, I feel so fortunate to have him by my side. I often say that he helps me and my clients more than I help him––ha! I'm forever grateful for his knowledge, patience and willingness to pitch in with a hammer (often at the last minute).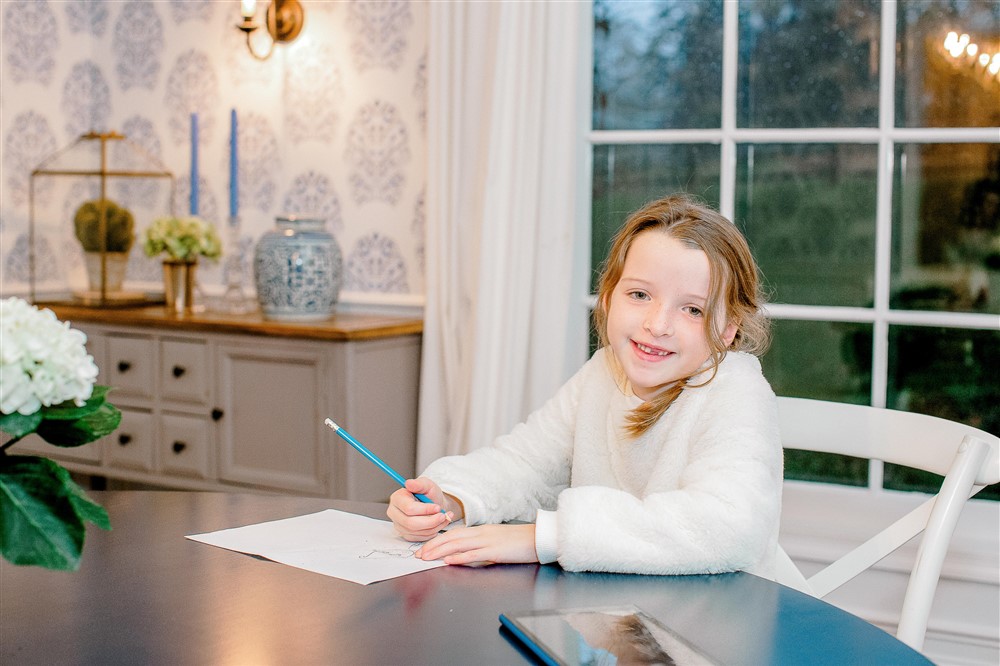 On the home front, my children are happy, healthy and growing bigger by the day. I was fortunate to be able to stop working when they were little and soak up all the infant and toddler milestones. Now they're all in school, and I'm back at work full-time. I have to say, it feels so good! Yet, I'm also thankful that my job gives me the flexibility to pick them up from school each day and pop into their classrooms from time to time. So many people tell me this time is fleeting, and I'm finally starting to believe it, especially when I look at my oldest daughter, who is nearly eight. (I swear just yesterday I brought her home from the hospital!) I hope to inspire my children, especially my girls, by showing them it's possible to balance motherhood and a fulfilling career.
I hope your home is filled with everything that makes you happy this holiday season, like family, close friends and good cheer. I have lots planned for the blog in 2019, from house tours to new home "must-haves" to entertaining tips for small spaces, and I can't wait to share it all with you. Until then, enjoy all the magic and splendor of the season.
XOXO,
Haven
Images by Perfectly Paired Photography.
If you're debating a move or home purchase in the coming year, contact me at 484-614-2362 or haven@mainlinehaven.com to discuss your options. For renovations, contact my husband Patrick of Duddy Construction at 610-649-3622 or Patrick@DuddyConstruction.com