Just in time for the holidays, I'm thrilled to announce a new series for the blog called Entertaining at Home. Several times a year we'll feature a new real estate listing paired with easy recipes and entertaining tips from Brookie White of Feel Like a Guest.  Check out our video below.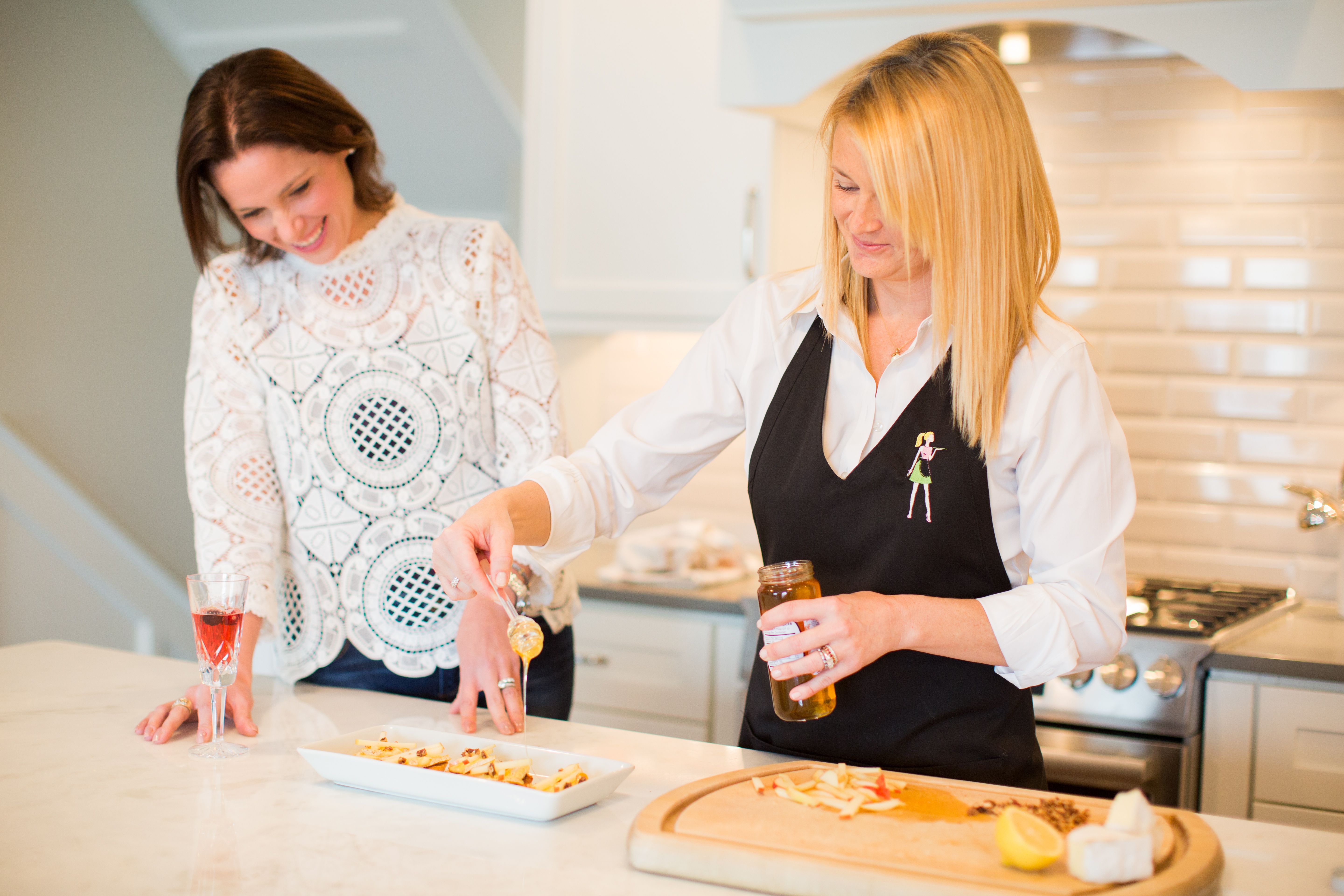 Brookie and I became friends in our twenties while we were both working as waitresses in Wayne. We've kept in touch ever since, and in 2010, she decided to channel her lifelong love of cooking and entertaining into her own business, Feel Like A Guest. From staffing holiday parties to polishing silver to addressing holiday cards, Brookie and her fabulous team do it all! (Here's a post we did on Brookie and her company last year.) As the mother of three active boys, she's an expert at finding ways to make entertaining easy (and even fun!) while juggling jam-packed family schedules.
To kick off our Entertaining at Home series, Brookie and I headed to one of my favorite Main Line luxury townhouse developments, 28 Bridge, located on Bridge Avenue in Berwyn, just a few blocks from the train station. We shot this post in the development's model home, currently listed for $600,000. It comes fully furnished, and it's decked out with all the extras, like nine-foot ceilings, a butler's pantry and a spectacular chef's kitchen with high-end appliances (Brookie gave it her seal of approval!). The furniture is stunning, and each piece fits the space perfectly.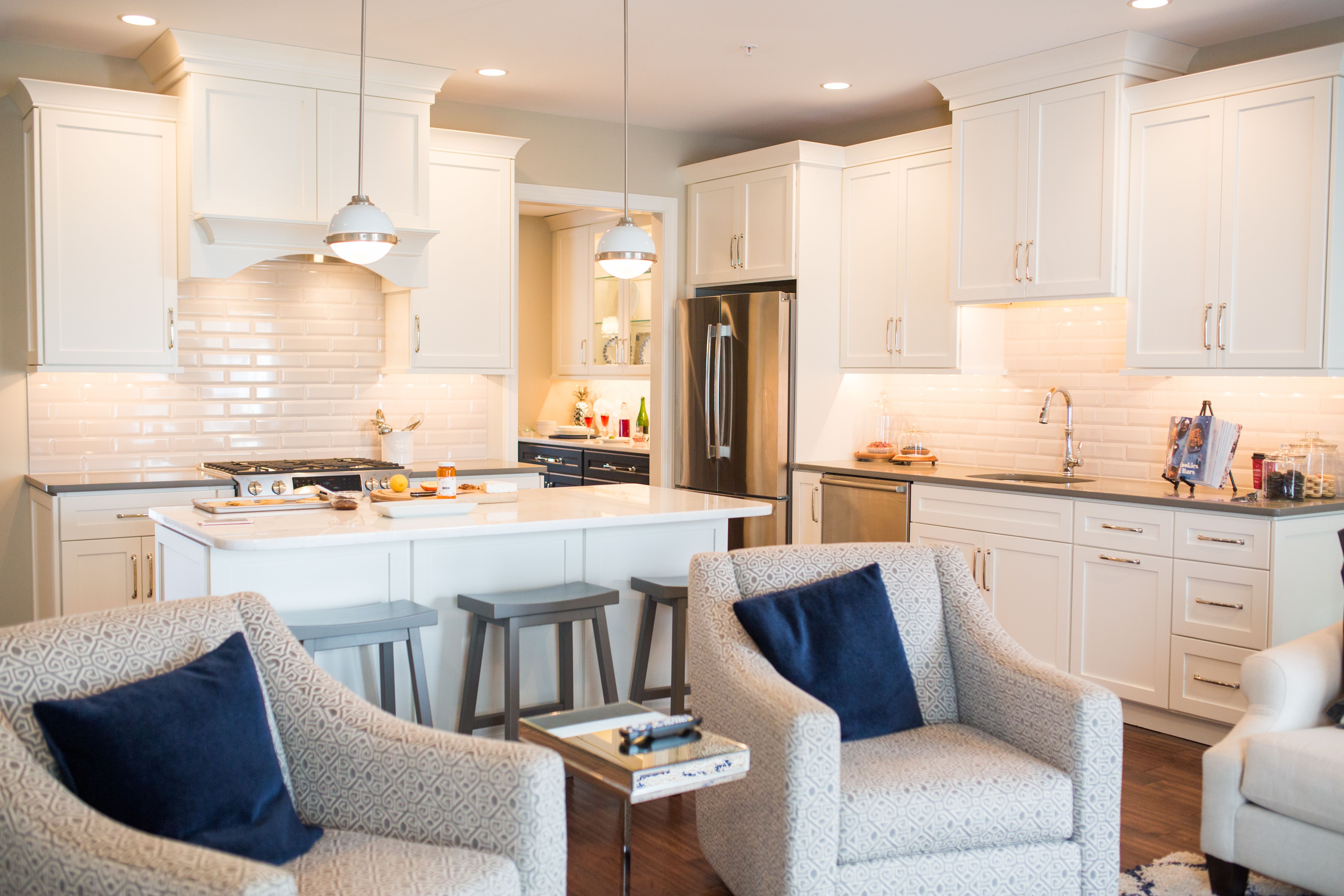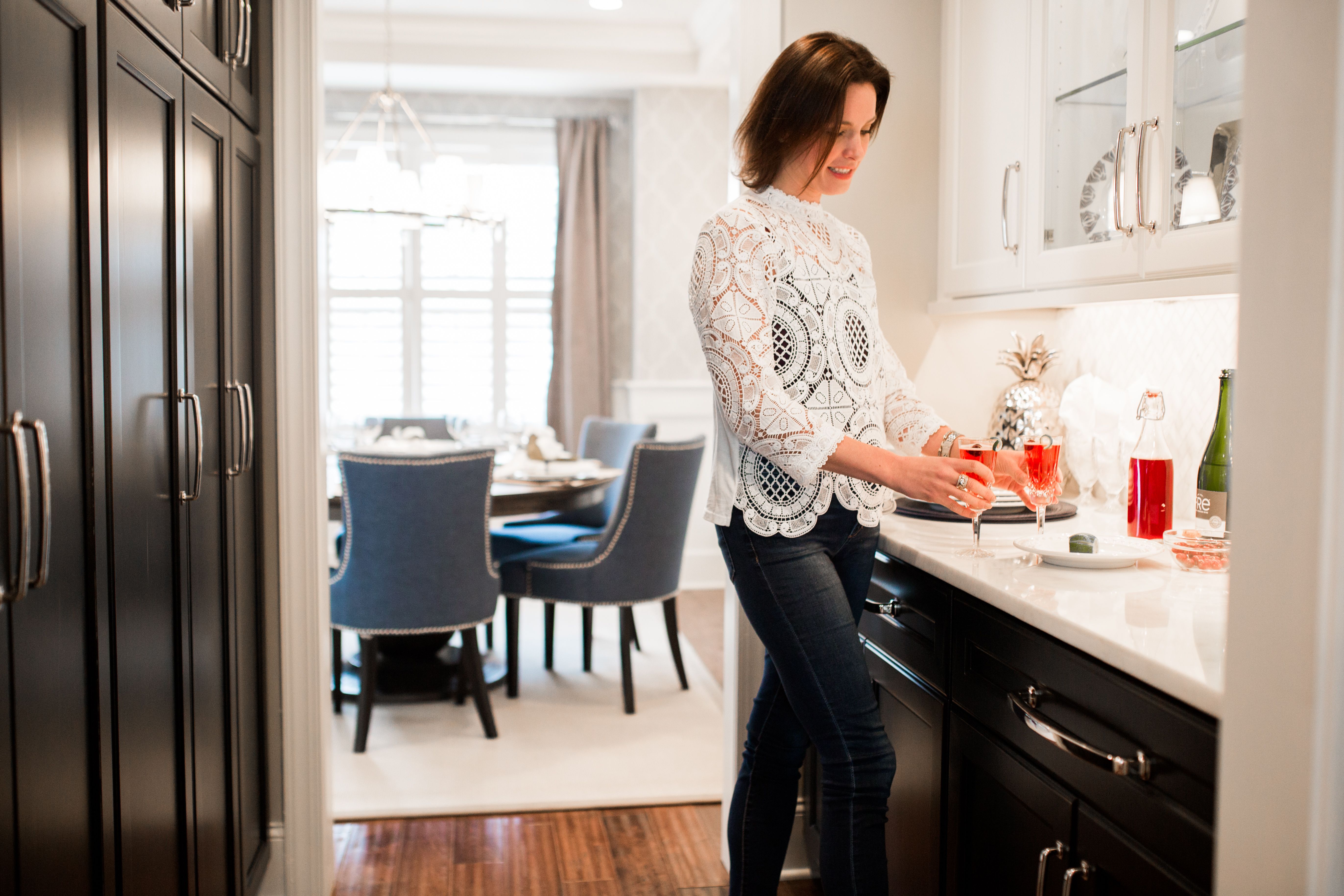 A butler's pantry makes food and drink prep a snap!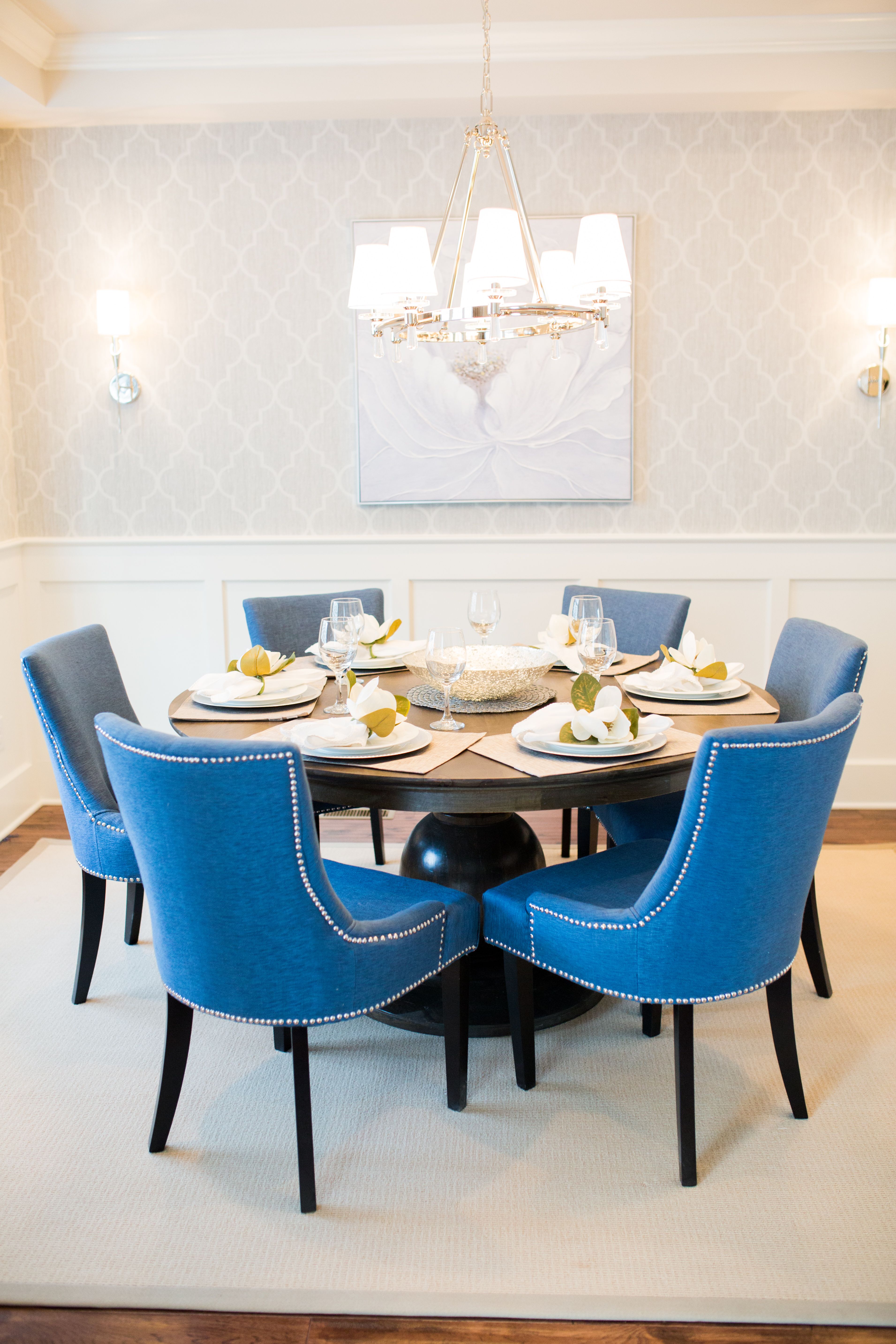 Love the round dining table and nailhead upholstered chairs.
First up on the menu is a simple, yet sophisticated Brie and Apple Crostini appetizer that can be prepared ahead of time and quickly finished once guests arrive.
Brie and Apple Honey Crostini
What You'll Need:
Baguette
Wheel of Brie, sliced
Apple, sliced into matchsticks
Honey
Apple butter
Candied walnuts
Directions:
Slice baguette and lightly toast in oven. Top with apple butter and sliced brie. Broil until the cheese is melted. Top with apple matchsticks and drizzle with honey. Sprinkle with candied walnuts.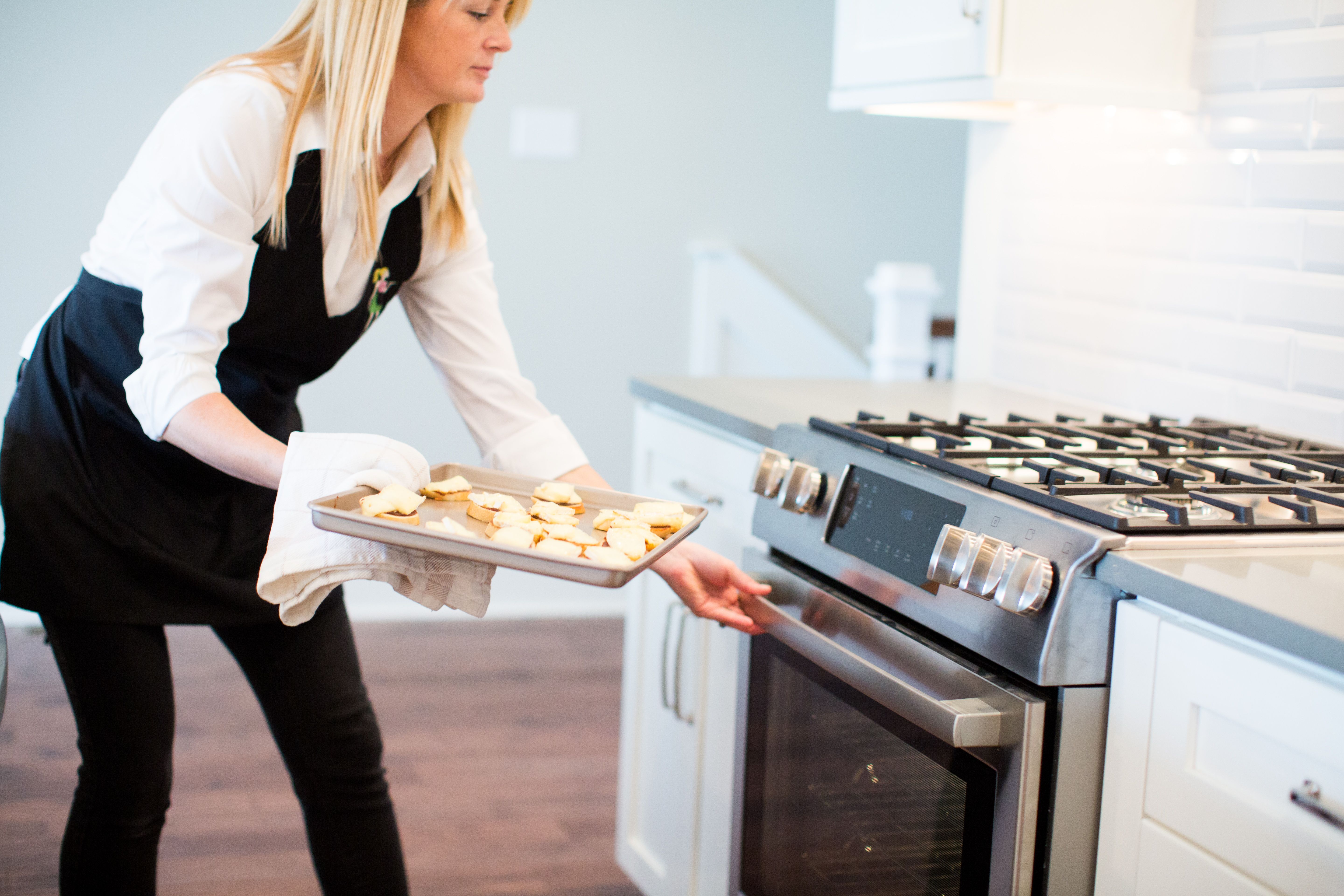 Don't forget a signature cocktail! This is a fun, festive drink your adult guests will love. (Since we shot this post during the day, and I had kids to pick up from school, we swapped out the champagne for sparkling cider.)
Cranberry Champagne Cocktail
Ingredients:
Champagne (or sparkling cider)
Cranberry juice
Splash of lime with a lime twist
Fresh cranberries
Directions:
In a chilled Champagne flute, add cranberry juice and splash of lime. Fill to just below rim with Champagne and garnish with lime twist and fresh cranberries.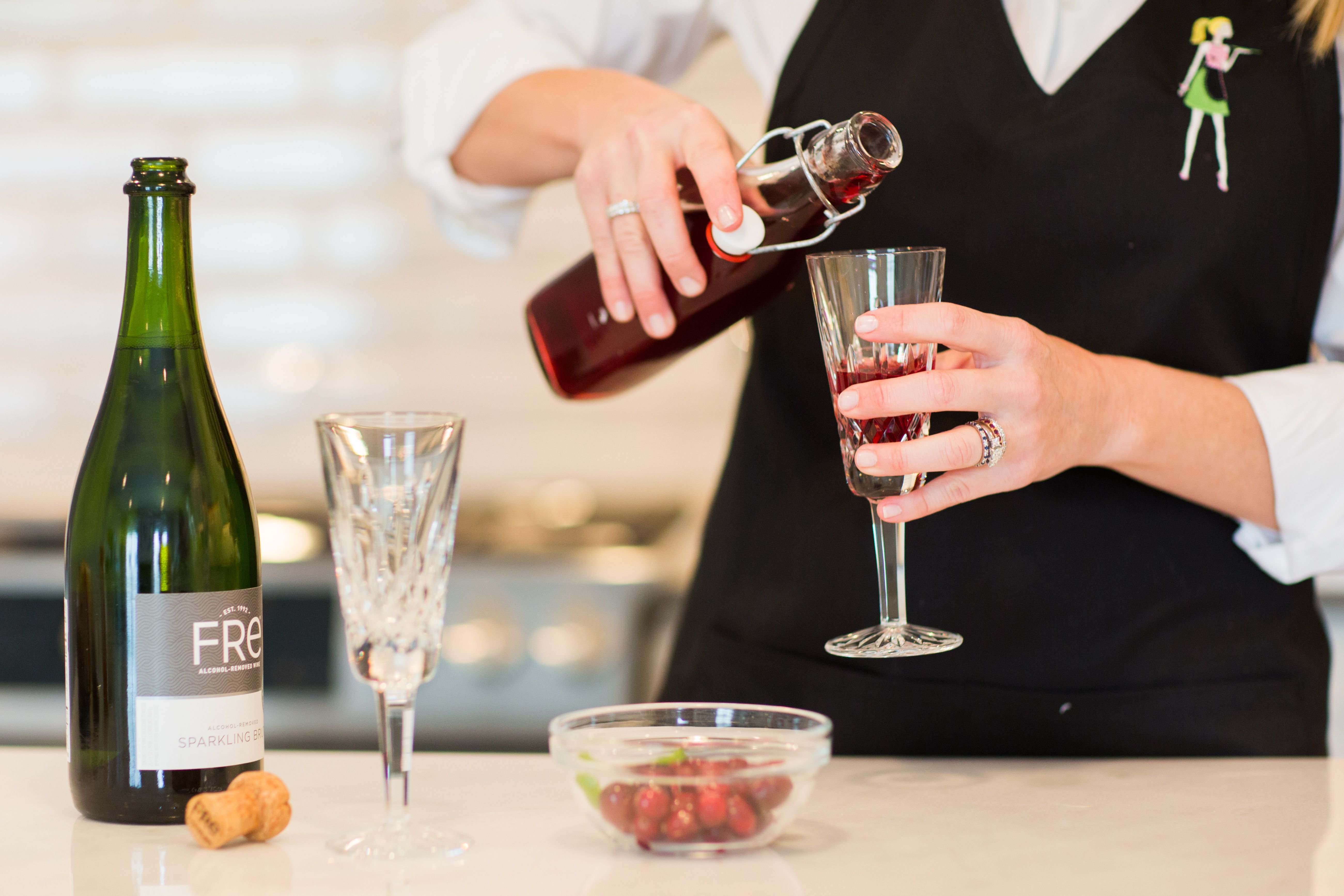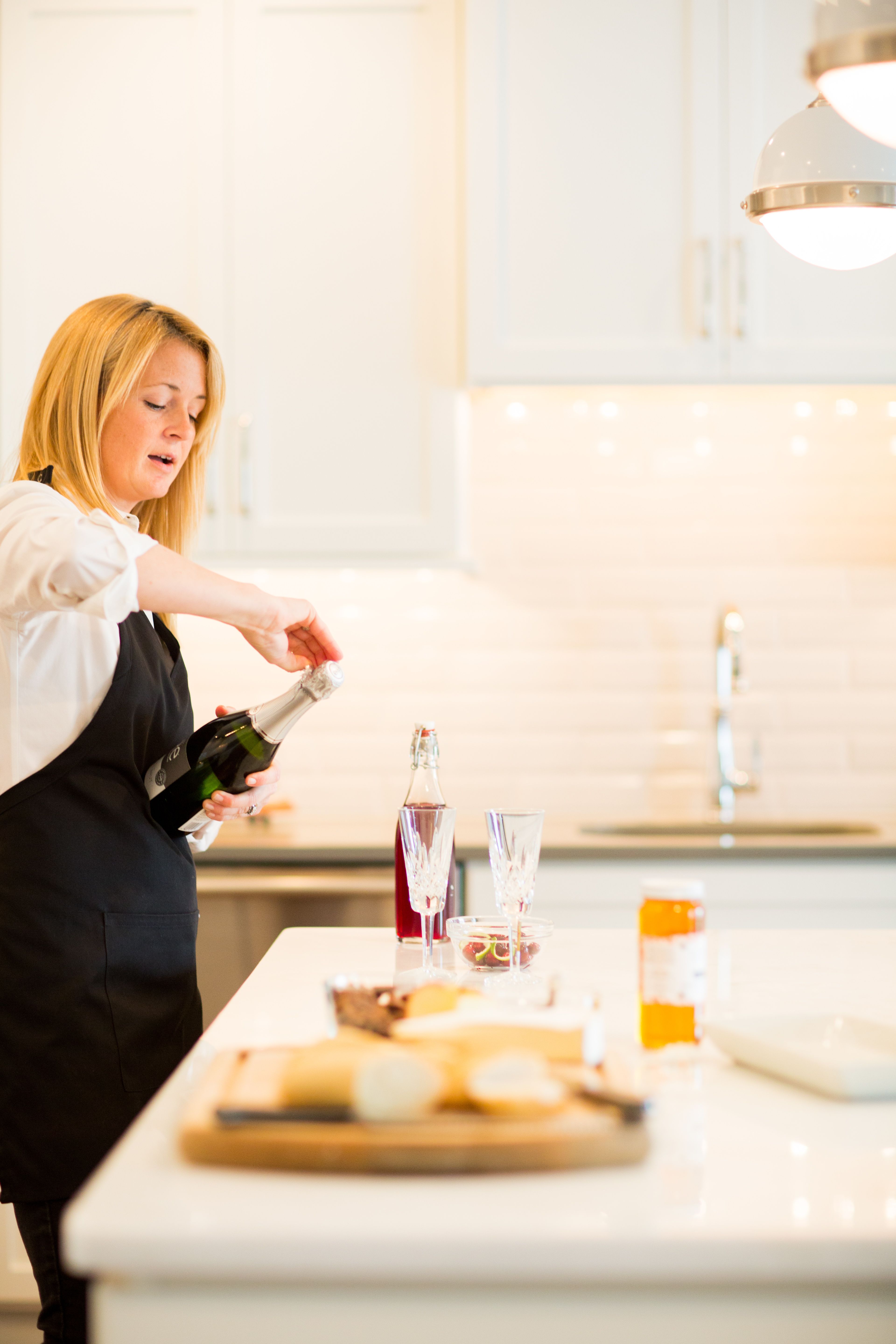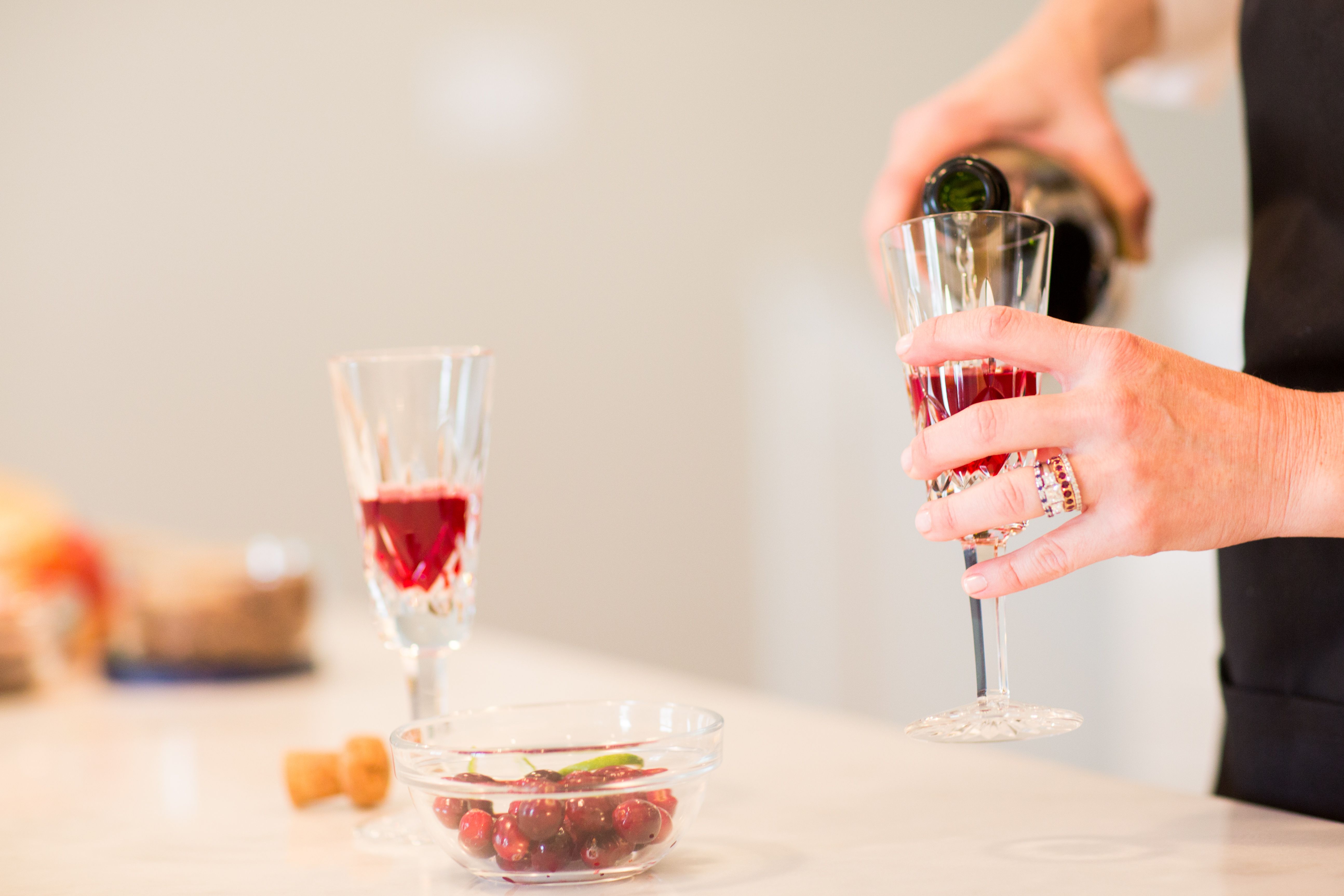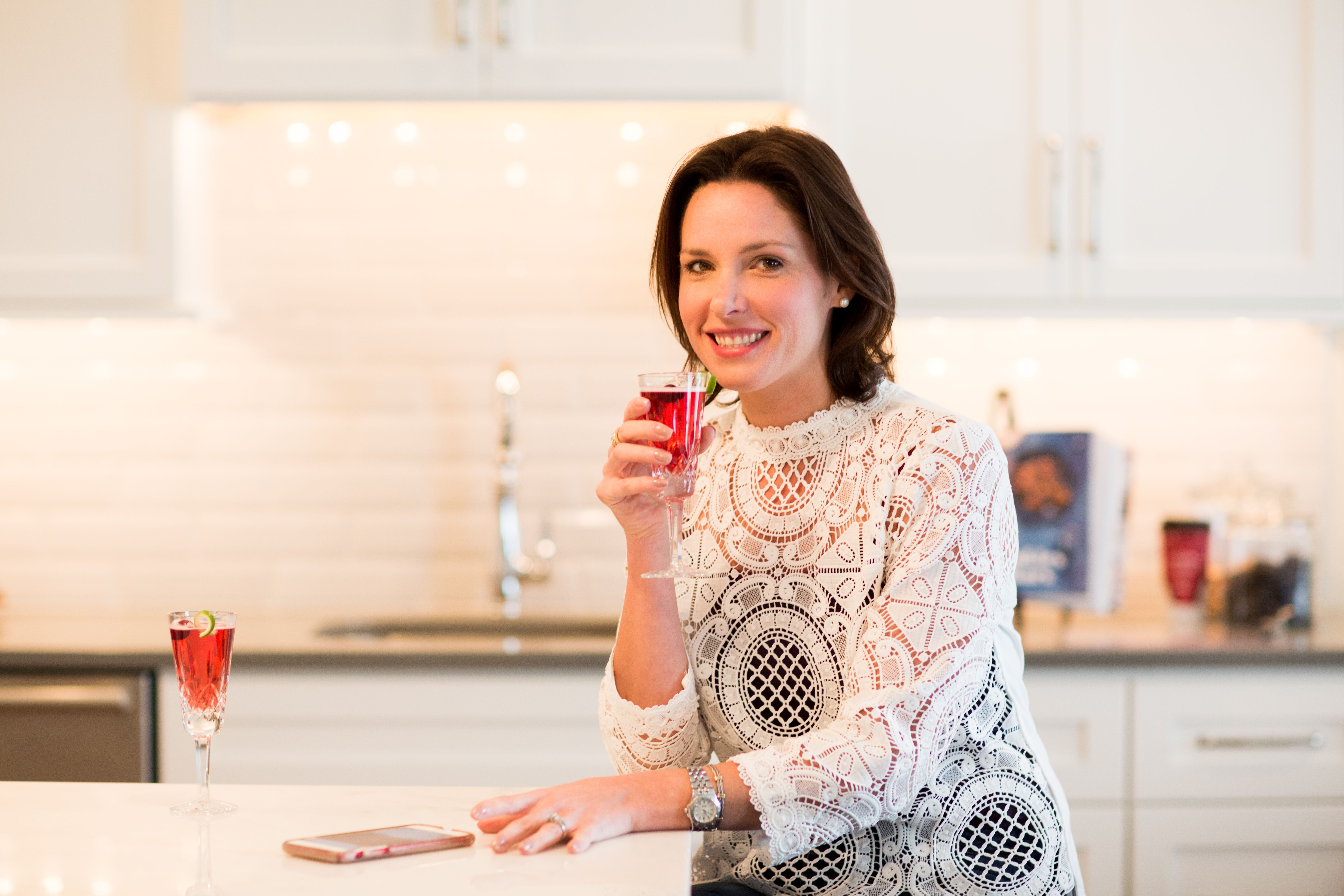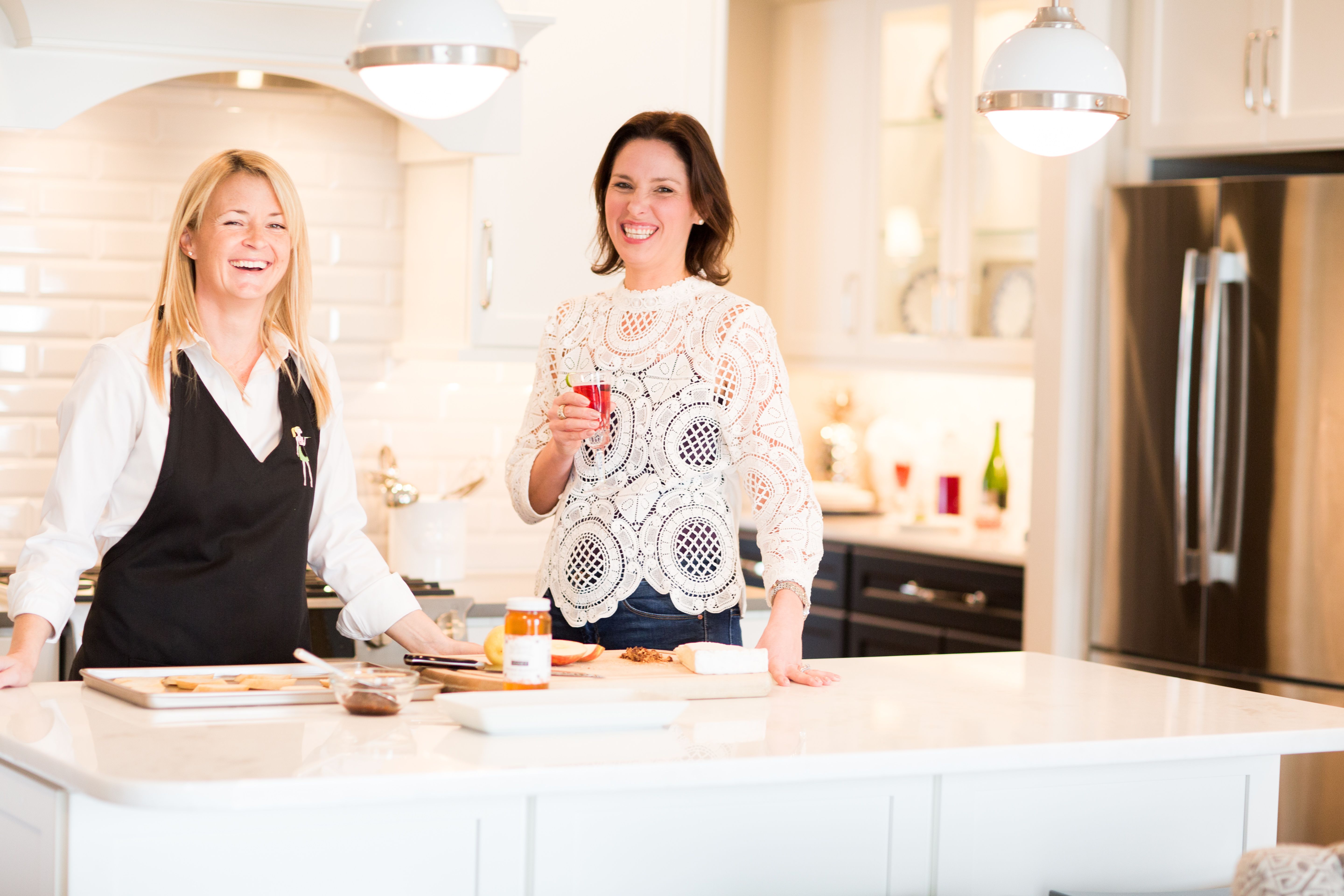 Be sure to contact Brookie for all your holiday entertaining needs! And contact me to schedule a showing of 28 Bridge or to get more information. While the popular development is already over 50% sold, several units remain (in addition to the model home pictured) that can be customized to your needs. **The model featured above is currently being offered for $600,000 and comes fully furnished.  Reach out to Haven today for more information if you are interested.  Here is the link for more info on this beautiful home.
Photos by Perfectly Paired Photography.