I love my front-door planters––when I remember to fill them! I have every intention of refreshing them each season, but honestly, they sit empty at least six months out of the year. I was sharing my planter woes with a friend recently, and she solved my problem with two words: Enliven Planters.
Locally owned and operated, Enliven Planters comes to your home each season to refill your planters and/or window boxes with beautifully arranged fresh flowers and greenery. (Fun fact: One of Enliven's founders worked as an estate garden designer for Terrain!) Enliven sources all plant material from local growers and uses organic soil and fertilizer. The company services the entire region, from Center City to Bucks County. For busy people who want beautiful planters, the concept is pure genius.
Staring at empty planters (again!) last week, I decided to give Enliven a call. Yesterday, I came home from work and found Kelsey, one of Enliven's designers, hard at work.
I love the combination she chose: lush greenery layered with seasonal textured accents, like pine cones, birch branches and red berries. (Bonus: Despite all the fresh greenery, no watering is required.) Honestly, it felt Christmas came early!
Kelsey took her time with each planter, carefully layering in elements and standing back to assess and readjust. You can tell she takes pride in her work. Plus, she was so sweet to my children, who loved watching her in action. Perhaps the biggest compliment came from my oldest daughter Caroline. After stepping off the bus and spotting my newly filled planters, she turned to me, eyes wide and said, "Mommy, WOW! How did you do that?" (I guess even she knew these were waaay above my ability!)
OK I know what you're thinking: Gorgeous planters but how much do they COST?!? Prices vary depending on the number and size of your window boxes and planters. (You can purchase planters through Enliven or use your own, like I did.) My planters are fairly large and cost $135 each, per season. Smaller planters start at $75 each. Enliven offers free, at-home design consultations to help you find a subscription option to suit your home, style, and budget.
The company is still accepting orders for winter arrangements through December 9th, so it's not too late to get on their holiday schedule.
I'm enjoying my new planters (and all the comments of how fabulous they look from my neighbors)!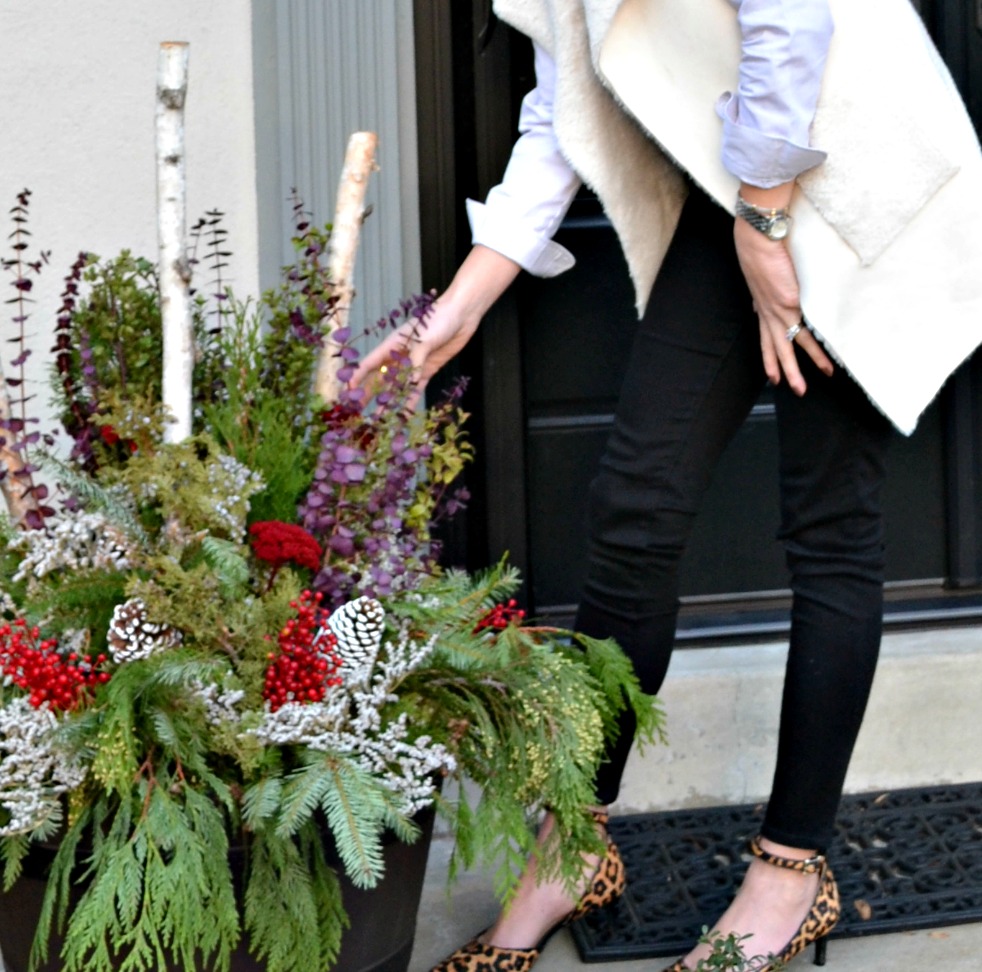 Here are some more samples of their work. I love how every arrangement is unique and complements the style of the home.
And here's a video that explains their process in more detail.
Contact Enliven Planters at 484.424.9522 for a free estimate and be sure to tell them Main Line Haven sent you! Then, post your new planters and flower boxes and tag me on Instagram or Facebook so I can see!
PS An Enliven subscription makes a great gift! Who wouldn't love coming home to gorgeous, professionally arranged planters each day?!?