Colored cabinetry is making a bright splash right now.  Colored cabinetry in any color of the rainbow is on trend right now.  Whether you are considering built ins for a den, a kitchen island or a wet bar, this is a great way to stand out with your favorite pop of color.   I've toured some high end designer homes lately and this has been the one trend that I've been seeing.
No matter your style, modern to farmhouse, colored cabinetry can work in any space.  Check out these inspiring photos that we collected online.  Link in photos.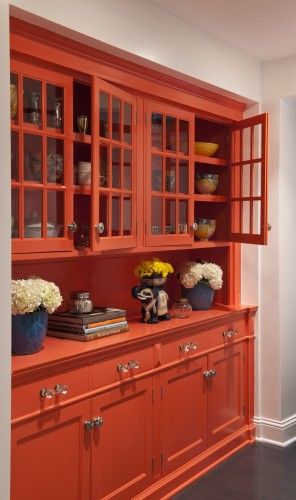 Above this wet bar is from a real estate pick we featured on the blog.  I think that we are going to be seeing a move toward white walls with pops of color in furniture, accessories and cabinetry over the next few years.
I say navy is a colorful neutral.  Navy goes with just about anything and if you want to try a color but are nervous, navy may be the perfect color for you.
I like the look of the all white kitchen with the pop of color in the kitchen island. This designer kitchen island was inspired by the blue sky. This Wayne condo was featured as one of our real estate picks last spring. Click on the photo to see the full blog post with more photos of this beautiful Main Line property.
A library of colored cabinetry would be so regal.  I've seen a few Main Line homes going in this direction lately and I have to say that I love the look.
And if you're not ready to go bold with a color, try a neutral. Remember that anything is really possible, you don't have to stay with white.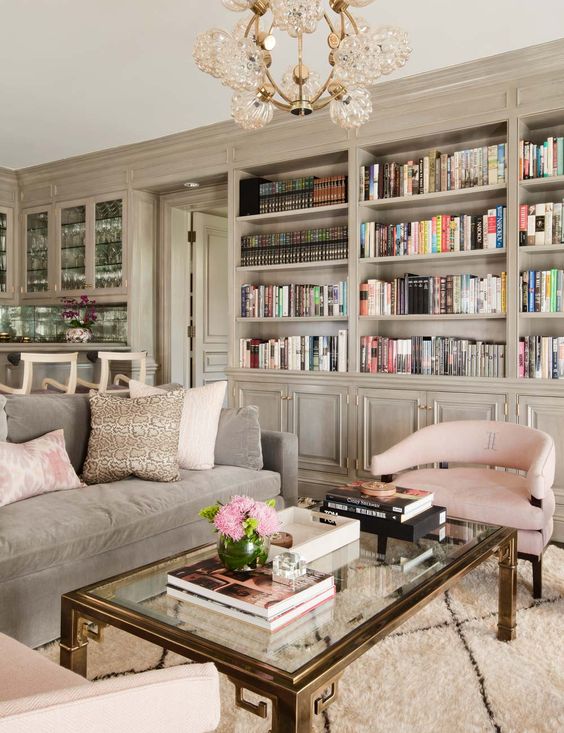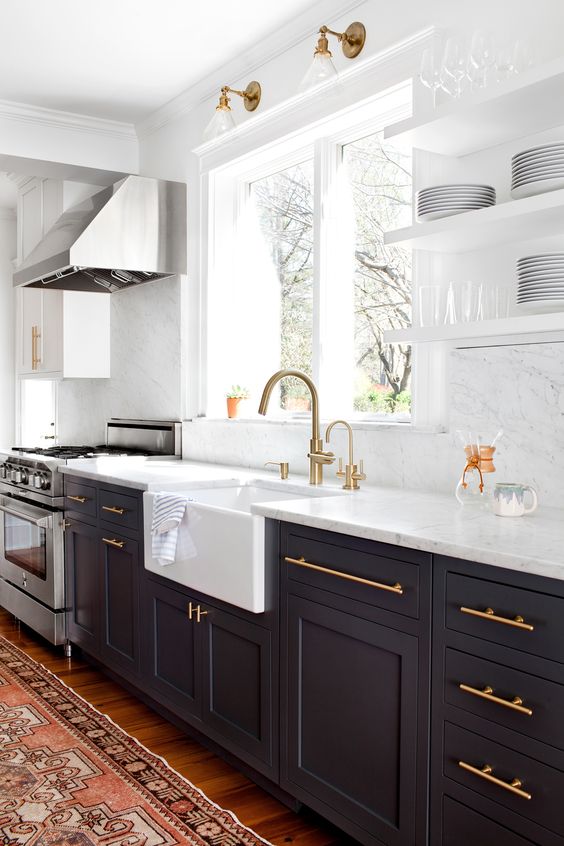 Black adds instant glam to a home, but also can go with any home style.
I've been thinking about a green or a blue for our future wet bar. Have any of you made a splash with colored cabinetry?
Enjoy our posts? Share them with your friends! Subscribe to our site so you don't miss any of our posts on all things home! Follow us on Facebook, Instagram and join our Facebook group where we discuss all things home.
Main Line Haven is your resource for all things home along the Main Line. From buying & selling, to construction and design resources, plus how to truly live in your home and keep it looking and feeling like your own personal haven. There is nothing greater than the possibility of home and what that can mean in our lives. Start your journey to creating a home that you love today. To learn more about Haven Duddy, click here.