Thinking about listing your home this spring? I've helped lots of homeowners prep their properties to sell, and I thought it might be helpful to share my top tips here. Many can be knocked out in an afternoon or weekend, and some won't cost you a cent! ALL will help your home stand out in what's shaping up to be a very competitive spring selling season on the Main Line. So grab your paintbrush and power washer—and let's get to work!
1.Be Repair Aware. You want buyers to feel comfortable and secure when touring your home. If they notice anything in need of repair, they may wonder what else you're hiding. (Trust me, something as small as a crooked curtain rod can turn buyers off.) Some sellers even commission a full home inspection before listing to cover all their bases.
2. Consider Easy Upgrades. Even small upgrades, like switching out light fixtures or upgrading cabinet hardware can make a big difference with buyers.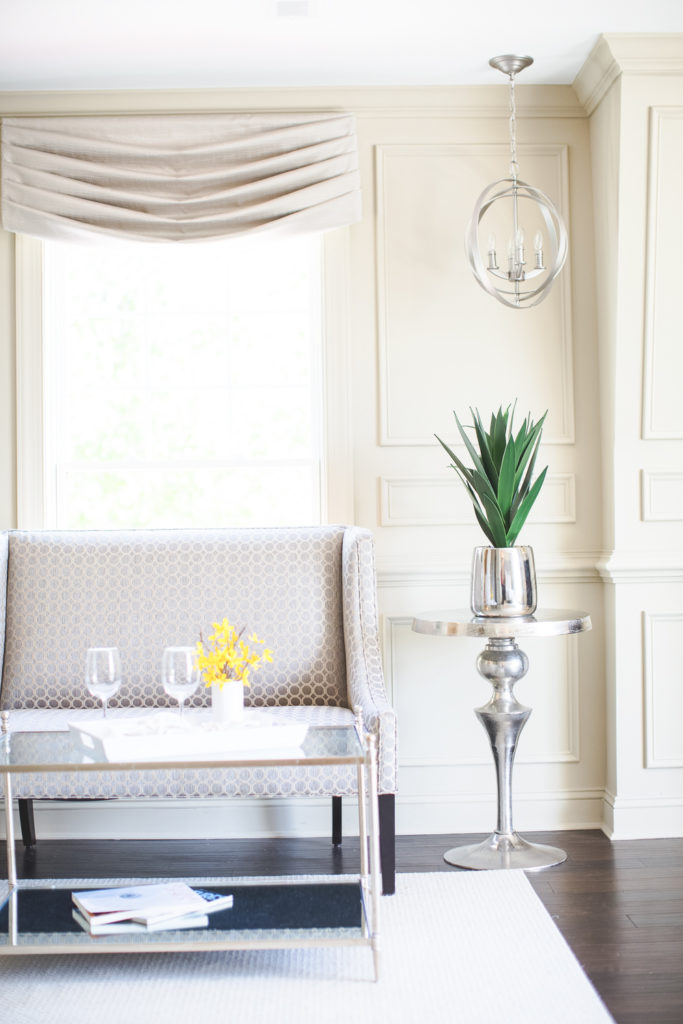 3. Clear Out Clutter. Have you been watching Marie Kondo's new Netflix series Tidying Up? If it doesn't spark joy, get rid of it (or at least move it to storage)! When prepping your home to sell, less is always more. Clear out any clutter, personal items and excess furniture. This will make it easier for buyers to picture themselves living in your home and give the illusion of more space. Remember, you can always bring these items back once your house sells. (Although in my experience, most sellers prefer their home's new streamlined look and feel.)
5. Set the Stage. If your home is vacant, consider having it professionally staged. This will broaden your home's appeal and showcase its best qualities. Professionally staged homes often sell faster, giving you a great return on your investment.
4. Nail it with Neutrals. When preparing to list your home, it (literally!) pays to play it safe. While you might love your bright orange bathroom, most buyers will not. Consider repainting the interior of your home in a neutral color that's easy on the eyes (the gray below is spot on and complements a variety of decor styles and room sizes).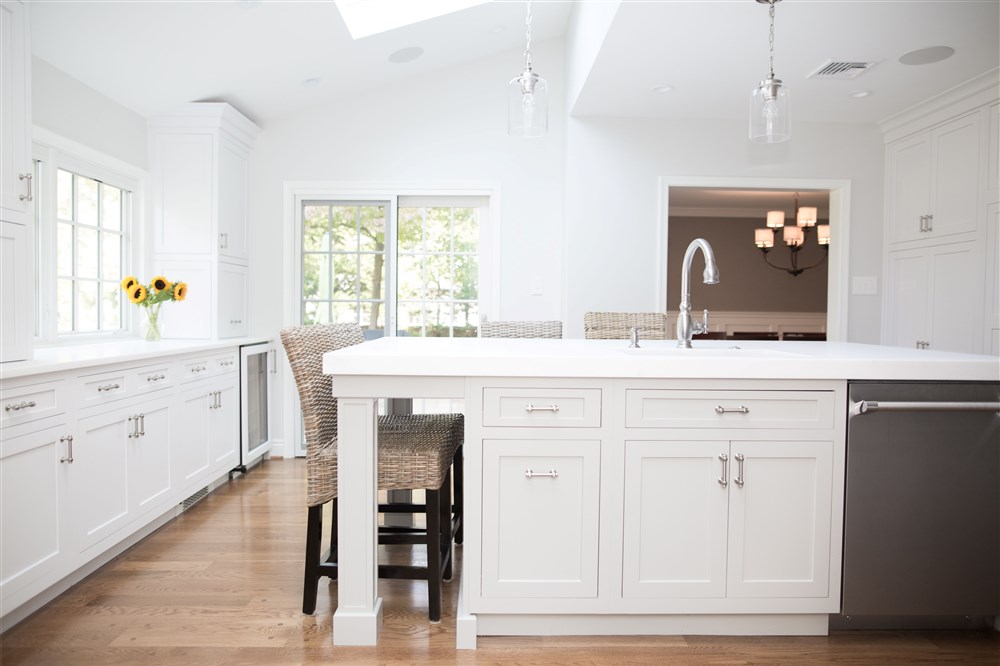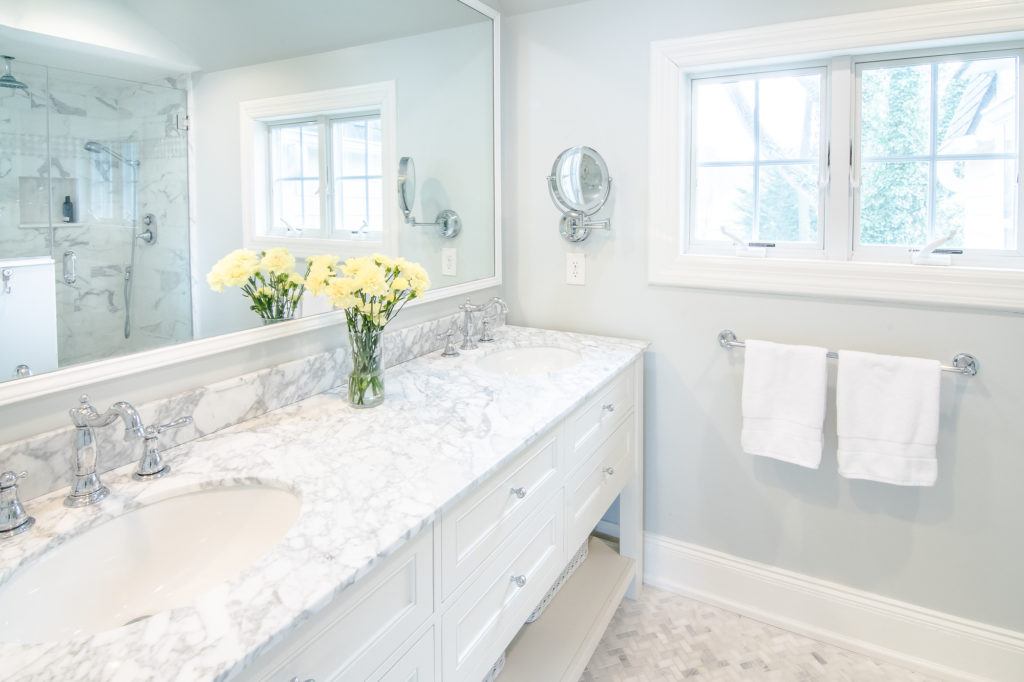 6. Focus On Kitchens & Bathrooms. These two key areas can make or break a sale. If they haven't been updated within the past few years, do your best to make them feel livable and inviting. For kitchens, this means clearing off countertops, deep cleaning cabinets and touching up paint. For bathrooms, you'll want to make them sparkle. New bath mats, shower curtains and towels will go a long way toward making these spaces feel clean, airy and welcoming. Don't forget to hide toiletries!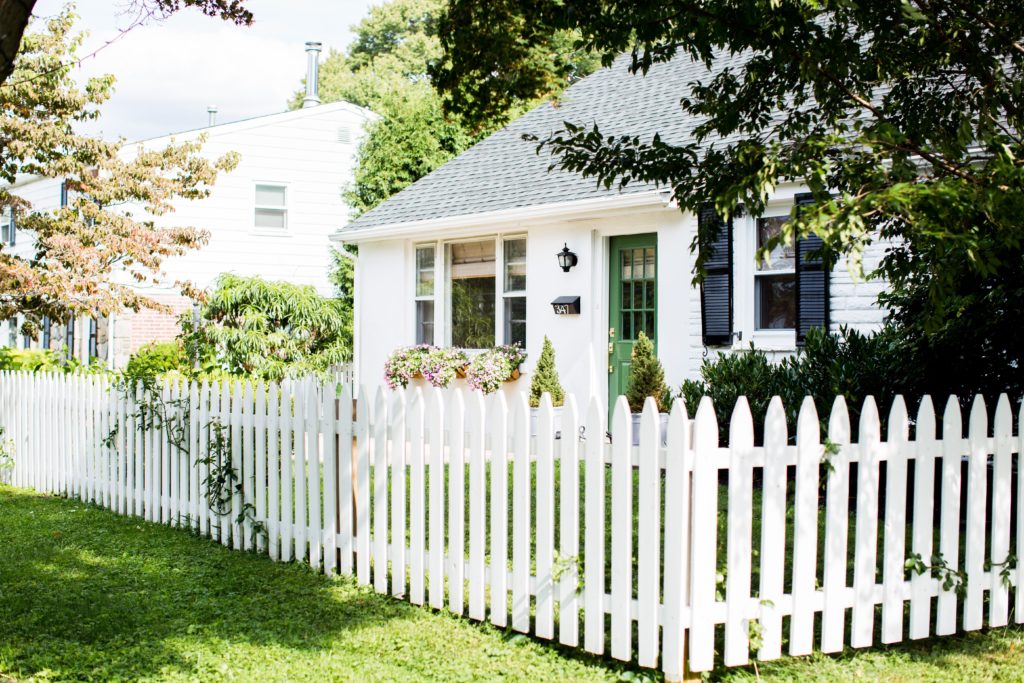 7. Don't Neglect the Exterior! From landscaping to power washing, exterior upgrades will give your home maximum curb appeal and make a great first impression with buyers. At the very least you should mow the lawn, weed, mulch and trim bushes and shrubs.
8. Go Deep. Before listing your home, give everything (and I mean everything!!) a deep, thorough clean, especially carpets and windows. Even something as seemingly insignificant as a dirty light switch can leave a bad impression with buyers.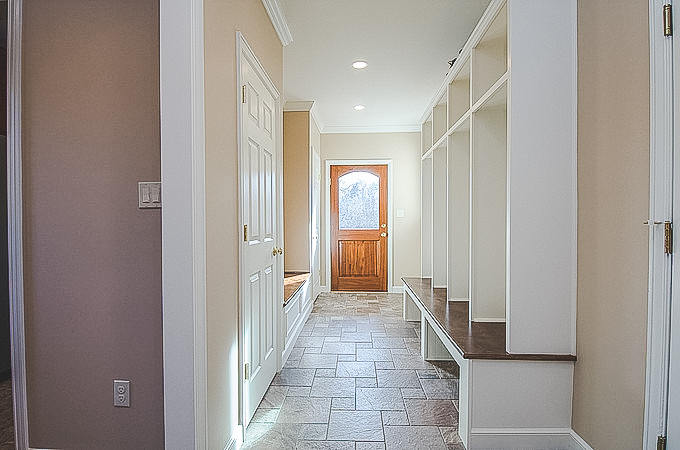 9. Organize & Depersonalize. No one wants to open a closet and see it stuffed to the brim. This will give the impression that your home lacks storage space. All closets and drawers should be neat and organized. Put away personal items and knickknacks too.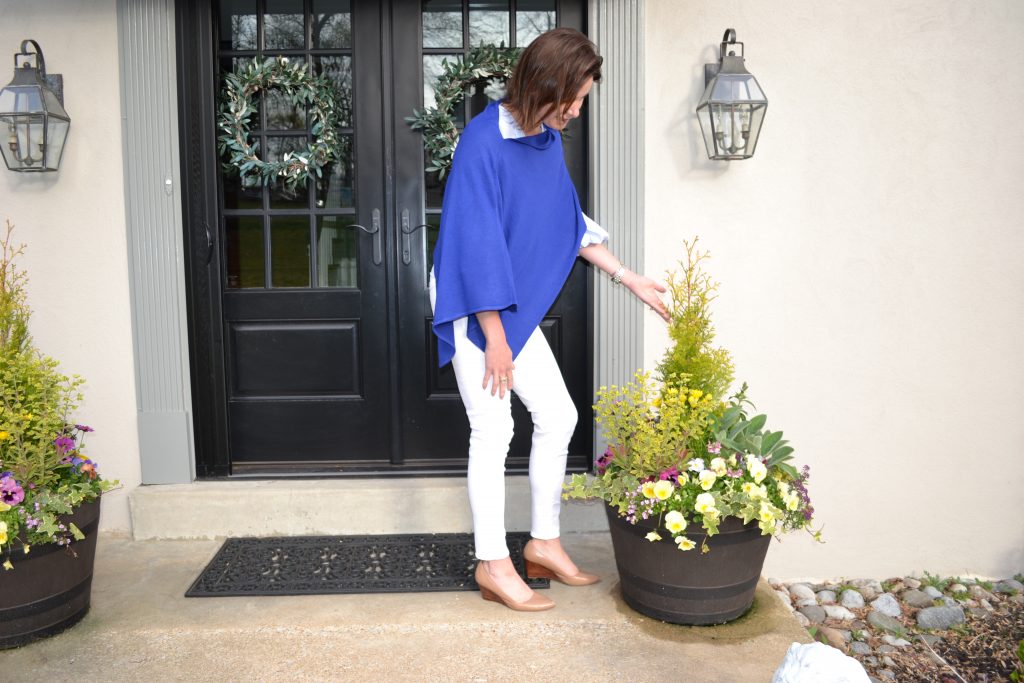 10. Final Flourishes. Add a few final touches to impress, like fresh flowers in your foyer or a new welcome mat. You want buyers to walk through your front door and feel like they've arrived home.
Thinking of listing your home? Contact me today at 484.614.2362 for an honest assessment of your home's value and to discuss your options. I can walk you through the staging process and help you make the right choices to command top dollar for your home.
Photography by Perfectly Paired Photo.